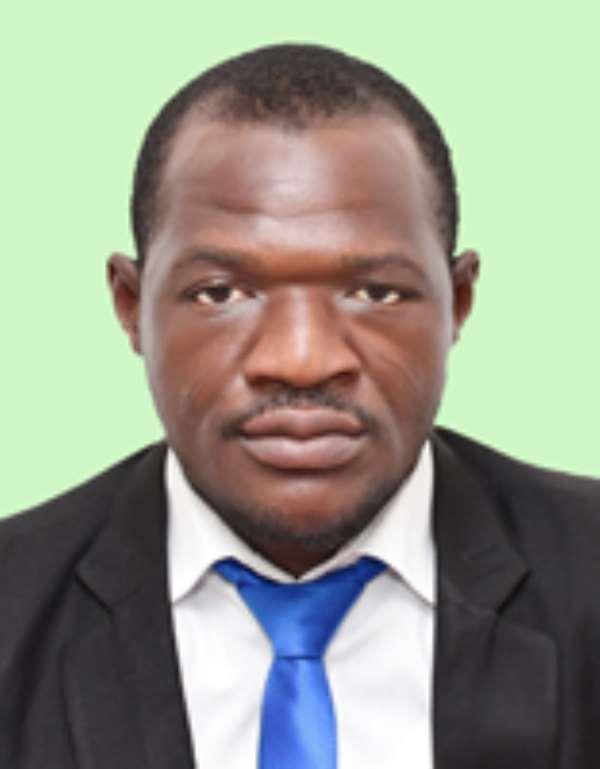 After listening to the harrowing brutality that has been inflicted on the editor of modernghana.com by the apparatchiks of this government claiming to be National Security, all I say is that, change is good!!
The regular Ghanaian can now establish the difference between what some politicians say when they are in opposition and what they do when they are in power.
Last week, Manasseh Azure Awuni in his assessment of this government likened it to "a well packaged bar of key soap in an android phone's case, sold at Kwame Nkrumah circle". We bought it, reached home and realized it's not an android phone after all; it's just a bar of key soap. Essentially, what he meant was that this government is nothing but fake and a 419.
They talk big, do little, promise heaven, delivers a hell, promise peace, delivers insecurity, promise affordability and decent living conditions, delivers hardship and high cost of living, promise jobs and delivers not just joblessness but job losses and collapse of our financial sector.
This is what I mean when I say the NPP is a dupe, fake and should not be trusted going forward.
In 2018, I wrote an article titled "A Frog for Fish" to it; all I espoused in that article was that, this government promised a "FISH" in opposition but delivers a "FROG" in power.
Editors of modernghana.com have published over thirty (30) of my articles yet, i have never met any of them, don't know any of them and have never paid a dime to any of them. They have proven to be some of the most effective editors we can find anywhere and yet, have suddenly become a threat to this government and a subject of attack by this government.
What more explanation do we need as citizens to understand this government is violent, secretive, cruel and has no respect for human right??
They beat up and drill the journalist in an outdated military fashion and turn to deny ever doing such a thing.
Research by CDD reveals we have lost over Ghc 9.6billion to corruption between 2017 and 2019, yet they yell and clap for themselves. Anas's investigation exposes some of them receiving bribes openly, to facilitate operations of galamsey and the president turns himself into a judge in his own court and says none of his appointees is guilty.
Ghana performs the poorest in the recent Corruption Performance Index and they see nothing wrong, celebrate it as success. Ghana dips four places downward in our media freedom rankings and they are clueless about its implications on this country.
My real pain however is to the journalist of this country. They keep quiet in most cases as this mess is slapped against this noble country. They few JUST ones that speak up become the target of the filthy hate and wickedness of this administration.
One thing is certain. The evil will not always thrive, it is but for a moment. They are so saturated by power and have soon forgotten it is transient.
The next time you are promised a heaven on earth in Ghana by a politician, you think twice before exercising your franchise!!
Send comments and critiques via [email protected] , Face book: suaka peter, tweet; @suakapeter. WhatsApp; 0200922728