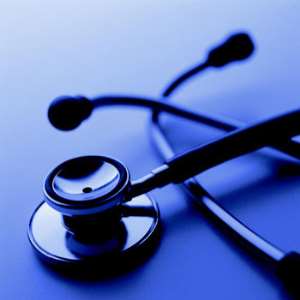 Surveillance is the ongoing systematic collection, analysis, and interpretation of health data essential for planning, implementation, and evaluation of public health practice, closely integrated with timely dissemination of these data to those who need to know. In spite of increased efforts in strengthening health systems, developing countries still have a long way to go to achieve well-functioning health systems. In particular, the International Health Regulations (IHR 2005), which require Member States to strengthen their existing capacity for disease surveillance and response using the IDSR strategy, are still not well implemented.
As a result, data of poor quality are used for planning and decision-making in many developing countries. These problems are aggravated by disease-specific programs continuing to implement separate surveillance systems which lead to a proliferation of indicators and overburdening of the health workforce. In the 1990s, a number of disease outbreaks (e.g. yellow fever, cholera, meningococcal meningitis and Ebola and Marburg haemorrhagic fevers) occurred in Africa due to emerging and re-emerging pathogens. As a result, the World Health Organization Regional Office for Africa (WHO-AFRO) and other partners were asked by the various ministries of health to develop strategies that would enable countries to respond adequately to these challenges including detection and confirmation of diseases in time and overall strengthening of surveillance capacities.
In 1998, WHO-AFRO adopted the Integrated Disease Surveillance and Response (IDSR) strategy for its member countries as a comprehensive public health strategy. The goal of the IDSR strategy is to build member countries capacity to detect, report and effectively respond to priority diseases as well as to integrate multiple existing vertical surveillance systems, and linking laboratory and other data sources for public health action. The IDSR strategy particularly focuses on the district level of the health systems.
Ghana has experienced severe outbreaks of cholera, meningococcal meningitis and yellow fever in the years 1996/97. In 2002, Ghana adopted the IDSR strategy and implemented it nationwide to improve the disease surveillance system. The strategy has since seen a decade of implementation and the number of diseases required for reporting increased from 23 in 2002 to 43 in 2011. This increase was due to several epidemiological considerations including social, economic, and environmental changes. In addition, the increased number of diseases reflects the added requirements of the IHR (2005). With these requirements, weak health systems with inadequate infrastructure may not be effective in disease surveillance. Besides, the limited human resources in the health system may further be overburdened with data processing and reporting. Recently, the District Health Information Management System II (DHIMS2) was introduced as an internet-based system for nationwide reporting. This requires IDSR data to be reported through the DHIMS2 with the overall goal of reducing the reporting burden in primary health care settings and to improve data quality and reliability.
GHANA'S HEALTH CARE SYSTEM
Ghana's health care system is organized in a three tier system (i.e. district, region and national). This is further structured into five levels; national, regional, district, sub-district and community. The smallest unit of the health system is the Community-based Health Planning and Services (CHPS), which is responsible for the provision of community level health activities including treatment of minor ailments, home-visits, community outreaches, education and health promotion.
Primary Health Care (PHC) is delivered by the district health system and entails all institutions including CHPS, health centres, clinics and hospitals. The health centre is mainly responsible for providing clinical, public health and maternity services and uses a combination of facility-based services, regular outreaches and mass campaigns in close collaboration with communities, community institutions, leaders and community-based health workers. The district hospital serves as the first referral point in the PHC system in the country where clinical, surgical, laboratory and maternity services are provided.
The definition of periphery health system in this study includes Community-Based Surveillance Volunteers (CBSV), Community-based Health Planning and Service (CHPS), health centres, mission and private clinics and the district hospital.
SURVEILLANCE PROCEDURE
At the community level, surveillance activities are undertaken by local volunteers who are trained to observe and report diseases to the peripheral health facilities using simple case definitions. For example, a simple case definition of cholera for community surveillance is any person aged five years or over with lots of watery diarrhoea and sometimes vomiting profusely as well, while in case of cholera outbreak, any person who passes watery/loose stool is a suspected case. Any person with fever and neck stiffness in the community is considered a suspected case of meningitis. These simplified case definitions aim to enhance early detection of public health threats at the community level and prompt response from the health facility level.
At the health facilities, the data are differentiated into out-patient, in-patient, consulting room and laboratory registers and transferred into daily summary sheets by the disease control officers. The data of the summary sheets are then entered into the IDSR reporting forms and sent to the District Health Directorate (DHD) as weekly, monthly or quarterly reports. The IDSR reports are received at the DHD by the district disease control officer or health information officer who enters the data from the paper-based forms into the DHIMS2. The information includes suspected cases, laboratory confirmed cases and deaths.
Disease surveillance data analysis is required at all levels of the health system to determine trends and appropriate interpretation for effective response.
ROUTINE DIAGNOSTIC PROCEDURES
The standard case definitions in the IDSR guidelines are a set of criteria used to decide if a person has a particular disease or condition. There are however, several diseases with similar signs and symptoms. Thus, biological specimens are required to be collected, stored and processed to achieve specific diagnoses (e.g. malaria).
For suspected diseases which a periphery health facility lacks the capacity to perform laboratory tests for confirmation, specimens are sent to the district hospital or the district health directorate for onward delivery at a designated reference laboratory (e.g. tuberculosis, meningitis).
The specimens are transported from health facilities using motor bikes or pick-up vehicles where applicable. At the district level, the specimen is transported by means of pick-up vehicle or motorbike while at the regional level specimens are transported mainly through the commercial transport system to the reference laboratories (e.g. Tamale Public Health Laboratory). At the periphery or district level, the disease surveillance officer or laboratory focal person is responsible for sending specimens to the reference laboratories. When specimens are sent to the reference laboratories, information on the name and address of the health facility as well as the name and telephone number (and e-mail address if available) of the focal person for surveillance are required for communication.
The important referral laboratories in the country are the Noguchi Memorial Institute for Medical Research and the National Public Health Reference Laboratories in Accra (e.g. Polio, Ebola), and the laboratories of regional hospitals in Accra, Sekondi, Kumasi, Koforidua, Sunyani, Tamale, Bolgatanga and Wa (e.g. cholera).
HINDRANCES TO THE SYSTEM
Surveillance is aimed at providing a positive effect towards the progress of healthcare delivery but there are some hindrances that impede the perfection of this practice. They include; lack of community member's cooperation (e.g. delays in presentation of patients at facilities, refusal of referral for diagnostic procedures, low compliance with treatment), and inadequate staff for surveillance.
Nevertheless, an effective surveillance is of no doubt contributing drastically to our healthcare system.
LAWRENCE ACQUAH MENSAH
UNIVERSITY OF CAPE COAST
LEVEL 200 PHYSICIAN ASSISTANT STUDENT.