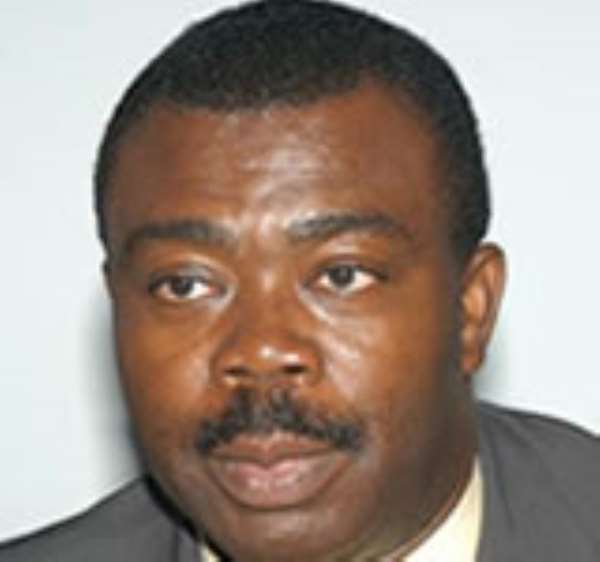 Deputy tourism minister, Stephen Asamoah Boateng is pushing for the speedy trial of past NDC ministers who allegedly stole state money or indulged in various acts in dishonesty.
He was in a fit of anger reacting to MP for Sene, Felix Twumasi Appiah's allegations of graft and corruption in the NPP government.
" We should have tried and jailed all of them. Because we allowed them to be walking free they are making too much noise, the minister said on Adom FM last Thursday.
The minister said he has seen a docket containing the names and crimes of past NDC ministers and functionaries at the Attorney General's department and questioned why the Attorney General was wasting time on the prosecution.
He wondered what all the lawyers in the NPP were doing and could not prosecute the alleged corrupt NDC ministers.
Fire spitting Twumasi Appiah accepted the challenge and asked the government to go ahead with the prosecution if indeed, it had evidence of corruption among the past NDC ministers.
The hot exchanges between Asamoah Boateng and Twumasi Appiah centred on the $30 million grant the government allocated for the renovation of the Peduase lodge and the flag staff house.
Mr Twumasi Appiah was of the view that the $30 million grant, in addition to budgetary allocation for the renovations of the luxurious Peduase Lodge and the Flag Staff House is misguided, especially at a time many Ghanaians have no place to lay their heads.
The Sene MP accused the government of channeling more money into construction because it wanted more kickbacks.
Mr Asamoah Boateng fought back, arguing that the NDC had no right to make noise but that it was the prerogative of the NPP government to take their advise.
" You can wait when you come back to power you can implement what you think is right," he said.
His reply was a replica of the late Victor Selormey's reply to Dr Konadu Appraku on a GTV Talking Point Programme in 1996 that, wait when your government comes to power you can implement your own polices."
The deputy minister said the renovation of the Peduase Lodge and Flagstaff House was a national duty and not for the comfort of President Kufuor as the Sene MP wanted Ghanaians to believe.
Mr Asamoah Boateng then touched on the sensitive subject of human rights abuses, wondering why Ghanaian had forgotten too soon about the human rights abuses of the PNDC and NDC under former president Jerry Rawlings.
The verbal exchanges got too nasty and the debate almost lost its essence when Twumasi Appiah countered the deputy minister's verdict on human rights abuses under Rawlings, arguing that under president Kufuor's administration, 127, soccer fans died at the Accra Sports Stadium, while more people were still dying through road accidents.
Twumasi may have scored a strong propaganda point there but linking the deaths of the 127 soccer fans to human rights abuse lies in the face of evidence.