As Late George Bush Journeys Home At 94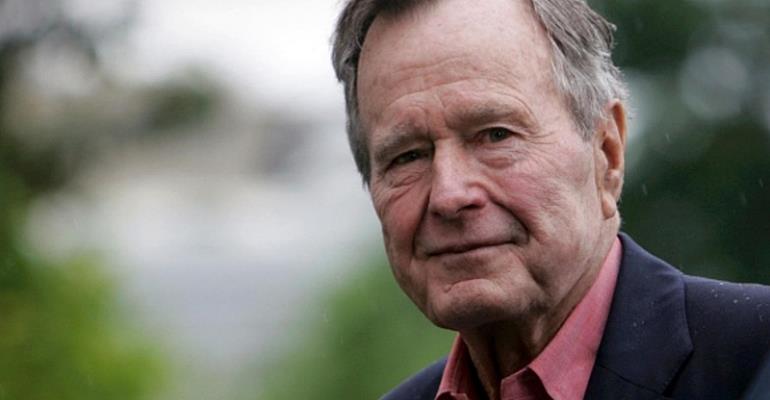 George Bush was president of the United States from 1989 to 1993. As his family reports, Bush has now died at the age of 94 years.
Former US President George Bush died at the age of 94. This was announced by his son George W. Bush, also former president, late Friday evening (local time).
He and his siblings are saddened to announce that our dear father died after 94 extraordinary years, the Bush family wrote in a statement released on Twitter. He was the best father one could wish for as a son or daughter. The entire family was deeply grateful for his life.
73 years marriage to Barbara: George Bush's death comes just months after that of his wife Barbara Bush. The two had been married for 73 years. The former president leaves five children and 17 grandchildren.
The Republican was from 1981 to 1989 Vice President under Ronald Reagan and then head of government in Washington for four years. As President, Bush was a staunch foreign-affairs politician who proclaimed a "New World Order" in 1990 and drove Iraq out of Kuwait. Later, he saw his military intervention in the Middle East as the harbinger of chaos.
Trump honors his predecessor: The war pilot and former CIA chief spent only one term in the White House. A weak economy prevented his re-election - instead, the young Bill Clinton became president.
US President Donald Trump has honored his deceased predecessor. Through his authenticity, his joke, and his unwavering commitment to faith, family, and land, Bush has inspired generations of Americans to serve in the public, according to a White House message. Bush has always found a way to raise the bar.
With reliable judgment, common sense, and stalwart leadership, President Bush has brought our nation and the world to a peaceful and victorious conclusion to the Cold War. Bush has laid the foundations for decades of prosperity. He was always humble in everything he accomplished.
Patriot and modest servant: Democrat former President Barack Obama was dismayed by the death of George Bush. America has lost a patriot and humble servant, according to a statement by Barack and Michelle Obama. While our hearts are heavy today, they are also full of gratitude.
Bush dedicated his life to a country he loved. He left a legacy that could never be achieved, even if he wanted us all to try it.
Francis Tawiah (Duisburg - Germany)