IGP creates new divisional area in Upper West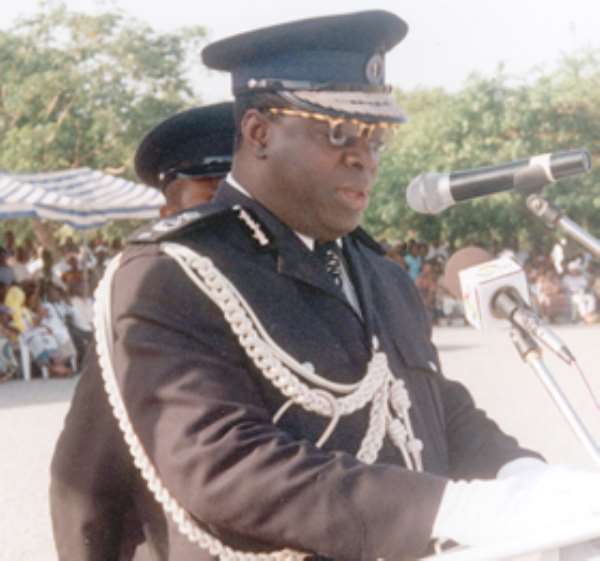 Tumu, Nov 08, GNA - Mr Patrick Acheampong, the Inspector General of Police, on Tuesday ended his four-day working visit to the Upper West Region and announcement the creation of police divisional areas at Wa, Lawra and Tumu.
The IGP said with the creation of the divisional areas, more police stations and posts would be opened in communities with large populations to facilitate the maintenance of peace, law and order. During the visit, the police chief toured police stations and posts in the region and interacted with the personnel.
Mr Acheampong inspected projects being undertaken by some of the district assemblies and the communities for the police and these include police posts and residential accommodation. He has left Tumu for Bolgatanga on a working visit to the Upper East Region.