Scholarship Secretariat Counts It As Blessing After Being Affected By National Cathedral Project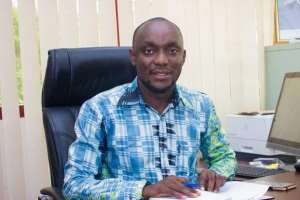 Relocation plans are far advanced for the Scholarship Secretariat, one of the institutions earmarked to be demolished to pave way for the construction of the national cathedral.
The relocation plans are in their final stages according to the Registrar of the Scholarship Secretariat, Kingsley Agyemang.
The secretariat has been given the option of relocating to Ridge, Labone or around the Independence Square.
"We have been asked to pick out of the lot because of the strategic position that the scholarship secretariat plays in the development of our country."
"The onus is now on us as a secretariat to choose from the three options that have been discussed and I hope that by the end of next week, we will be able to come out with where we want to go."
Mr. Agyeman added that not much refurbishment was needed at the locations presented to them.
He even described the move as an upgrade saying "for me it is a very great blessing in disguise and for us, we are very much elated about this."
He feels that the current office of the Secretariat does not communicate its mandate well enough.
But Mr. Agyamang was confident that for any of the new locations, "we believe, will be able to communicate our brand and communicate it well."
Priority of priorities
President Nana Akufo-Addo is keen on making the cathedral on of his government's legacies.
"People will ask if it (national cathedral) is a priority. It is a priority among priorities. We'll never find enough money to do everything we want to do. But we have to begin, and that's what we have started," he has said of the controversial project.
The government is to provide 14-acres of public land for the project while the Christian community is to fund the construction.
Some nine justices of the Court of Appeal as well as other judicial staff occupying bungalows around the site earmarked for the project have been asked to vacate to make way for the construction of the 5,000-seater capacity facility.
They are to move into temporary residential buildings pending the construction of some 21 new bungalows on the Second Circular Road – Cantonments in Accra.
These will be completed and handed over by January 2020.