Terrorism Threat: Minister Advocates For Security Committee In All Educational Institutions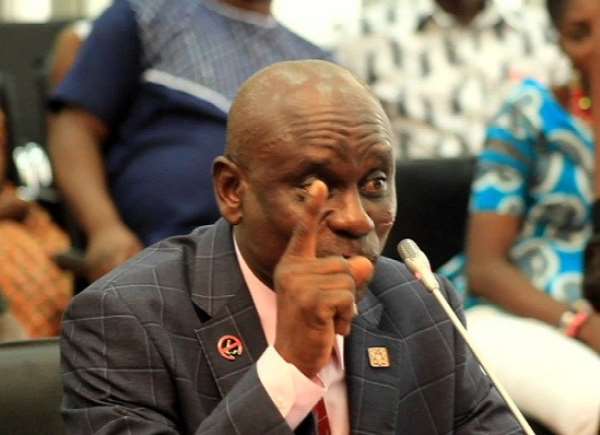 Major Retired Derick Oduro
Deputy Minister of Defence, Major Retired Derick Oduro, has proposed formation of security committees in the various Senior High Schools and Tertiary Institutions such as Universities, Nursing and Teaching Training Colleges across the country.
He said, setting up security committees in second cycle and Tertiary Institutions will help criminal activities and further deter students from joining foreign terrorist groups such Islamic State of Iraq (ISIS), Boko Haram, AL Qaeda.
"As a Deputy Defence Minister whenever I will get the opportunity to speak to Senior High School students or any tertiary students I will advocate setting up security committees to avert robberies, violence and serve as a threat to people who wish to join any terrorist groups which has negative effect in the country" Derick Oduro indicated.
Speaking to Teachers and Authorities of Busunya Senior High School and Yefriman Senior High School in the Nkoranza North District of the Brong Ahafo Region the Member of Parliament for Nkoranza North Constituency, Major Retired Derick Oduro stated that the terrorist groups have dominated in many countries through students.
He further added that many young people have engaged in armed robbery and other criminal acts in the country due to groups and associations they joined in school therefore the security committees will monitor and take care of those things.
It is recalled that in 2015, a 25-year- old graduate of the Kwame Nkrumah University of Science and Technology (KNUST), Nazir Nortei Alema, threw his family into a health-threatening stress, when he joined the swelling ranks of the Islamic State in Iraq and Syria (ISIS), a terrorist organisation.
With a degree in Geography and Rural Development, he is one of the ten (10) suspected Muslim youth from Ghana who joined the terrorist group which aims at public killing of their opponents or those they regard as infidels, attracting a worldwide condemnation.
Major Retired Derick Oduro is optimistic that forming security committees that will involve Teachers, the various Cadet Corps and some students will possibly aid in the early detection of criminal activities on the various campuses for prompt counter action.