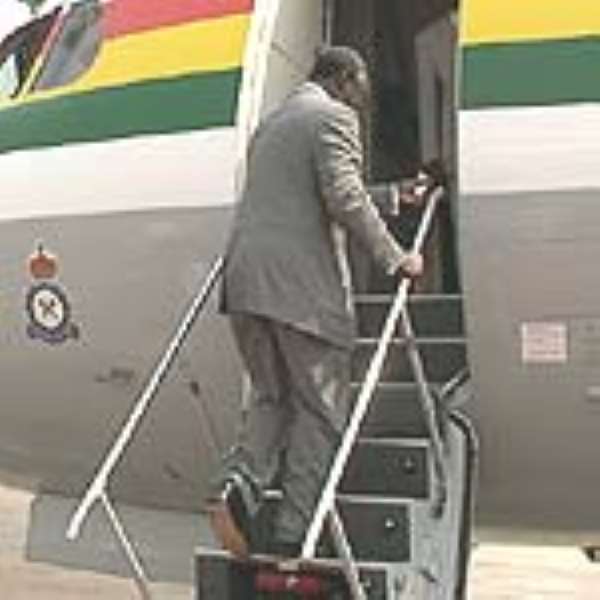 ...for trade and investment talks Accra, 0ct 23, GNA - President John Agyekum Kufour left Accra on Saturday for a four-day trade and investment visit to the United States. The President's delegation included the First lady, Madam Theresa Kufour, Minister of Trade, Mr Alan Kyeremanteng, the Deputy Minister of Information, Ms Shirley Ayorkor Bocthway.
The Minister of Foreign Affairs, Nana Akuffo Addo and Mr Jake Obestesbi Lamptey, Minister of Tourism and Modernisation of the Capital City, who are in Jamaica, would join the President later. Mr. Kwabena Agyepong, Presidential Spokesman, said President Kufour would be a special Guest of Honour at a Trade and Investment round-table to be hosted by the US Chamber of Commerce.
He said the President would also hold separate meetings with the new Managing Director of the International Monetary Fund (IMF), President of the World Bank and top executives of a number of multi-national companies including Coca-Cola and ALCOA Cargil, a cocoa processing company.
President Kufour would hold a luncheon to promote trade and tourism opportunities in Ghana.
Some Ministers of State saw him off.