Scrap Special Petroleum Tax To Bring Fuel Prices Down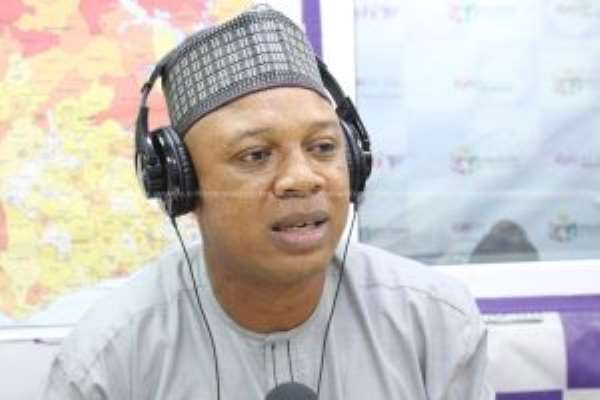 The Minority in Parliament is demanding the scrapping of the special petroleum tax as a measure to cushion Ghanaians as the prices of petroleum products keep rising.
According to the Minority Spokesperson on Mines and Energy, Adam Mutawakilu, the tax has outlived its usefulness at a time when world market prices allow government to make a windfall of 10 million dollars per day from crude exports.
Fuel prices have hit the 5 cedi mark with diesel going for GHc5.18 pesewas per litre, and petrol 5.14 per litre.
Addressing the media, the Damongo Member of Parliament said government must not be insensitive to the plight of Ghanaians.
"In the 2018 budget, this [Akufo-Addo] government presented to Parliament a benchmark price [the price at which we sell our oil] of $57 per barrel. But as we speak now, the price per barrel is $77 per barrel. That means government is making surplus of $20 per barrel. And currently we produce at almost 200,000 barrels. So if you multiply this $20 barrel excess by 200,000 we are talking about $10 million surplus every day."
"That means every day government is making surplus of $10 million. By this, the special petroleum tax has nowhere to fill in the gaps in respect to the oil prices. And that is why we are calling on President Nana Akufo-Addo to as a matter of urgency scrap the special petroleum tax. Currently, it's about 46 pesewes per litre, and if it's about 5 litres a gallon, you are talking about Ghc2.2. If you calculate it as a percentage that's about 10%," he added.
Mutawakilu also called on President Akufo-Addo to improve the economy in order for Ghanaians not to be burdened excessively by the exchange rate challenges.
There are close to 16 different taxes and levies on petroleum products in Ghana.
There have been several advocacy for the scrapping of some of the taxes in the past, but not much has been done about it.
Expect more fuel price increases over Cedi woes – Energy Institute
The Executive Director of the Institute of Energy Security (IES), Paa Kwesi Anamoah Sakyi, has warned that fuel prices at the pump will continue to go up until the cedi stabilizes.
According to him, Bulk Oil Distributors who buy crude oil have no option but to pass on the increasing cost of fuel to Ghanaians as prices on the world market.
Mr. Anamuah Sakyi in a Citi News interview said the increasing cost has little to do with taxes, but rather the stability of the cedi.
"When there is a change, or the dollar is stronger than the cedis, then it means that you need more cedis to source for your products. In the last two weeks or more, the dollar was just around 4.7, but it has moved to 4.95; a depreciation of 4%."
"It means importers of this product, being the BDCs will need more cedis this time to procure one dollar. They will be forced to pass on this other cost to the OMCs and the OMCs also transfer the same to us. The last window we bought petrol on the world market at $735 per metric ton, but now it is going for $747 per metric ton," he added.