Cristiano Ronaldo Reportedly Stood Naked In Man Utd Dressing Room And Boasted About Lionel Messi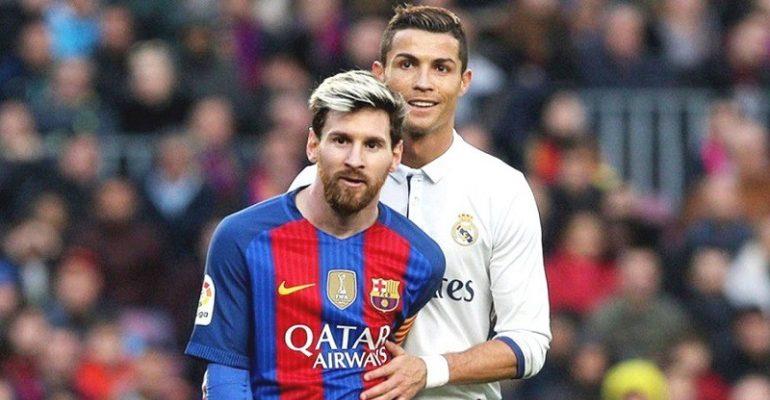 Much like a starter Pokémon, Cristiano Ronaldo went through three stages of evolution at Manchester United.
First he was a wiry, turf-bound teenager. Then, a battle-worn winker who wrought revenge on the bullies. And finally, in his last few years, a brick shithouse galactico who flat-out refused to keep his shirt on.
And if you ask Peter Crouch, that wasn't all the Juventus star refused to keep on. In an excerpt from his predictably entertaining autobiography, 'Walking Tall: My Story', the Stoke City striker says that Rio Ferdinand gave him a glimpse inside the Manchester United dressing room.
"Rio Ferdinand would tell us stories about how Cristiano Ronaldo would stand in front of the mirror naked, running his hand through his hair, and say, 'Wow. I'm so beautiful!'," Crouch wrote, via the Daily Mail.
Ronaldo's teammates would try to dent his ego by bringing up Lionel Messi, but nothing would work.
"The other United players would try to wind him up. 'Whatever. Leo Messi is a better player than you.'
"And he would shrug his shoulders and smile again. 'Ah yes. But Messi does not look like this.'"
Something tells us he wouldn't concede that point nowadays.