Ghana Is Officially Beggars, Hawkers And Container Kiosks Republic!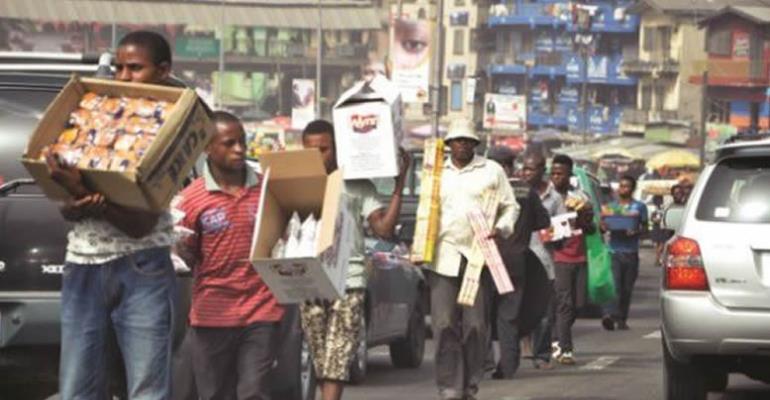 It is a shame to all the leaders of Ghana alive the state of our country today. Our cities lack planning, and even so called residential areas are funny looking. Even the infamous East Legon, has kiosks and containers at every nook and cranny as well as untarred roads.
Osu, the much touted tourist hub is in shambles. For all these years, our governments have not gotten sense to at least look at how to improve that area. The Spintex road area is the most disorganized modern settlement. No different from such areas as Sowutuom and Ofankor. The chiefs have sold land haphazardly without proper demarcations and social infrastructure space. Our new and developing areas are worse than the old cities.
Government has left the planning and mapping of new areas into the hands of landguards, illiterate chiefs and uneducated folks. Our country is badly administered. Corrupt civil service, miseducated officials, arrogant ministers who have no shame etc.
Nations like Senegal are changing their stories and creating a better world for themselves. We are still passing budgets in Parliament to stop open defecation. Party thugs are still fighting over kvips. Nonsense!
Ghana Beyond Aid seems only a good mantra or theme, but useless at the moment!