Content Developers to Cash-in on MTN Shortz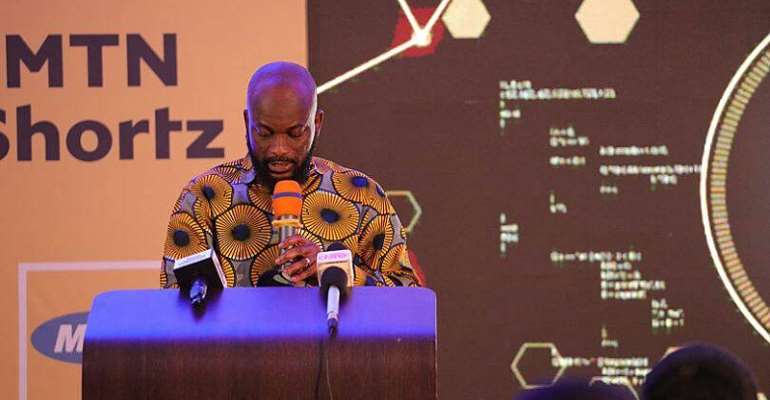 MTN has launched Shortz platform for local content developers to monetize their creative works whiles participants for the MTN Shortz Challenge stand the chances of winning cash prizes up to Gh₵50,000.
Speaking at the ceremony, the Acting Chief Marketing Officer of MTN, Mr. Noel Kojo-Ganson said MTN shortz is a platform that will empower customers digitally and serve as a reference point for them to access short video content like comedy, animation, podcast, games and films.
He noted that platform is also expected to be revenue generating source for content developers.
"The MTN Shortz Challenge presents an opportunity for all of us to tell the African story or share information on Ghana's history and culture and any other useful information required for life. Content could be on Health, Education and any other social issue of importance," Mr. Noel-Ganson stated.
According to him, Content creators, Animators, Game developers, News Paper Houses, movie producers, TV stations, Radio Stations, Bloggers, Social media Expects are invited to submit very innovative contents on MTN Shortz platform to participate in the MTN Shortz Challenge.
Mr. Noel-Ganson indicated that participants should visit mtn.com.gh/shortz to register by providing Full name, team members, contact number, email address and state participating category.
He added that content are expected in the following categories such as Short films (5 to 10 minutes, Funny Videos, Podcast, Animation and Games.
According to him, the best video, the best Games, the best Podcast and the Best Animation will each win GHC5,000 while the overall best Content (Video, Games, Animation, Podcast) will take home GHC15,000.
He said other consolation prizes of Ghc2000 will be given to Best Trending video on Social Media, Best Comedy, Best Shot on Phone Film and Best Local Language Video each.
"Submission of content begins from now till the 27th August 2018. Contents received for the competition would be reviewed. We expect to award winners of the challenge on September 5, 2018," the Acting CMO noted.
Emmanuel Ajarfor Abugri
Editor