Betty Mould Reacts To Mischief Following Ghanaweb Interview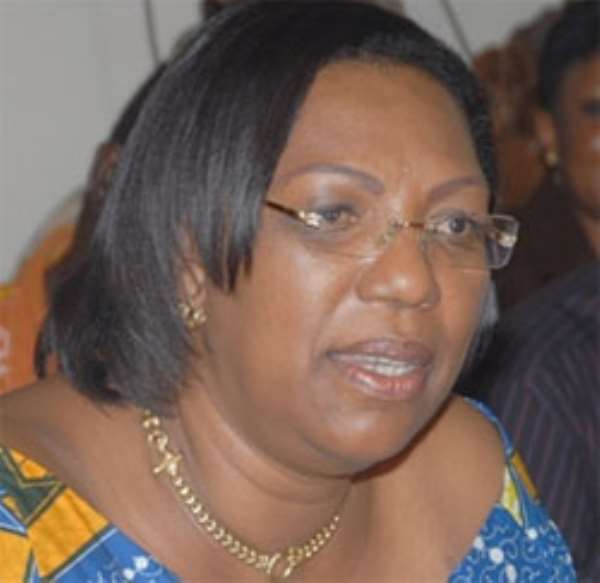 We have noted with disquiet several news headlines generated from an interview Madam Betty Mould had on the show '21 minutes with KKB' which is available on Ghanaweb and Youtube.
Our disquiet is premised on the mischievous headlines that sought to create the impression of an admission of wrongdoing on the part of Madam Betty Mould Iddrisu during her tenure of office as the first female Attorney General of the Republic of Ghana.
The interview centered on a variety of issues including how she has continued to deal with the continuous character assasination and being bastardized. It was to this question that Madam Betty Mould gave a general overview on how as humans we sometimes err and sometimes you do not even see that the sword is being sharpened for you to fall on.
At no point in the interview whatsoever did Madam Betty admit either overtly or covert any form of wrongdoing on the part of the government as regards the Woyome saga. Indeed, Madam Betty Mould cited the ruling of the Appeals Court which dealt with the criminality of the matter and concluded that she at all times acted professionally and consistent with the law.
We are therefore shocked that such malicious and wickedly fabricated headlines can emanate from very respected news portals based on what was largely a fruitful, cordial and lively interview.
It must be noted that Ghanaweb which originally published some of the misleading headlines agreed to edit it to conform with what actually transpired in the interview and so it will be disingenuous and a clear pursuit of an agenda for any media house or news portal to continue to churn out such mischievous headlines.
The general public, especially members of the NDC, should disregard any such publication and treat it with the contempt it deserves. For the avoidance of doubt, the interview is available on youtube and ghanaweb for discerning minds to watch and draw their own conclusions.
Thank you.
Signed
Sawadogo Mahmoud
Aide to Betty Mould Iddrisu