50 women receive training in soap making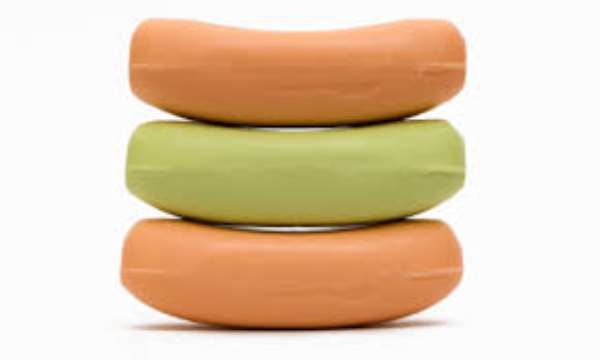 The Rural Women Association for Self-Sustenance at Goamu Camp, a rural community in the Asutifi North District of Brong-Ahafo have assisted 50 of its members to benefit from soap making training.
The Association aims at empowering rural women economically through innovative training to bring real change to women, protect their rights and interest, and also ensure their participation in governance and decision-making processes.
Although Ghana is currently said to be one of the growing economies, the country's remarkable growth story has not been equally spread as the growth process has been characterized by low employment generation, declining agricultural output as well as widening income disparities.
Citizens in the Asutifi North District, especially rural dwellers and women have especially been marginalized from the fruits of economic prosperity, a situation which has had adverse effects on their lives.
To improve employment opportunities, the Association with financial support from Global Greengrants Fund is providing vocational skills training to women to enhance opportunities for productive employment and income generation.
The training of the women would serve as an income generating venture to make them self-reliant and adequately fend for themselves and their families.
A trainer from the Rural Enterprise Program, Vicentia Bansah, said reducing poverty among rural women , therefore,requires a mix of pro-poor policies and strategies which target the informal sector and vulnerable groups such as the youth and women.
According to her, if employment and education policies and programs are effectively implemented, the most vulnerable group of girls and women will gain access to affordable informal training and entrepreneurial support services, which in the long term contributes to an enabling environment that promotes women enterprise.
Mrs Bansah said the major underlying factors of inequality in Ghana are the lack of economic opportunities, access to productive resources and technology; and low productivity, especially in the informal sector.
The trainer observed that the major challenge that always face new trainees is how to get start-up capital to start their enterprise.
She therefore appealed to District Assemblies to use part of the common fund to provide start-up tools especially rural women who have been trained in various vocational skills.
The Leader of the association, Esther Osei Bonsu, was full of praise to the Global Green grants Fund for the financial support, adding that it will go a long way to help improve the livelihood of the trained women.
Richard Kofi Boahen
Brong Ahafo Regional ContributorPage: RichardBoahen