We Are Working To Resolve Adabraka, Asylum Down Water Situation – GWCL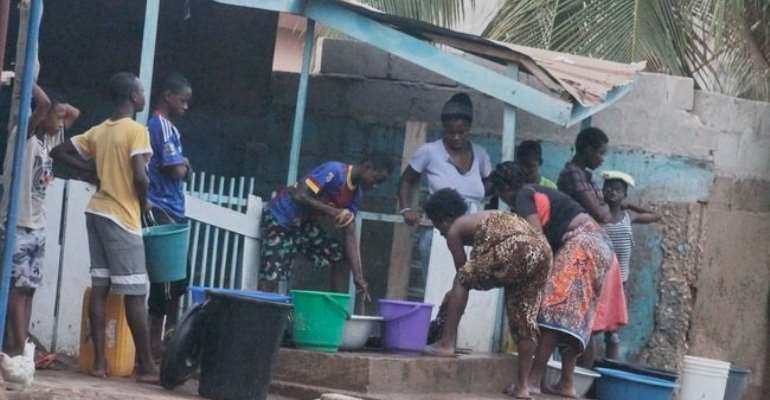 Adabraka and Asylum Down residents in the Greater Accra Region may have to find alternate means of getting treated water as the Ghana Water Company Limited (GWCL) cannot tell when a blocked pipeline causing the shortage would be finally fixed.
For more than a month they have not had water flow through their taps and they have to resort to walking long distances in search of the priceless commodity.
They told Joy News they are yet to hear from the GWCL though water tanks have been sent there to supply water.
This they say is not sustainable and require answers from the utility supplier as well as a consistent supply of water.
"We are pleading with the media to tell government that we need water because we have been suffering a lot due to lack of it. The authorities in charge should come and fix the pipe for us," one resident told Joy News.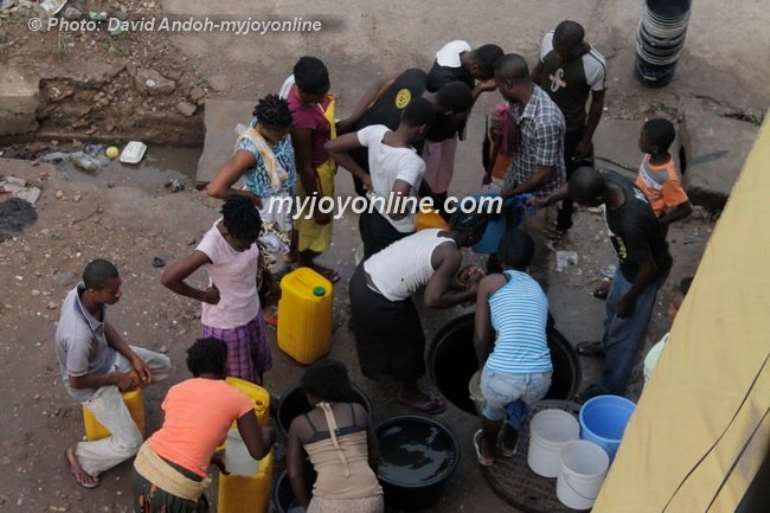 Another resident said he has been going to a nearby Filling Station to fetch water which cost him ¢0.80 per big bucket and ¢0.50 for the small bucket.
One of the residents said they were told an ongoing construction work affected the pipeline which distributes water to the affected areas.
When Joy FM contacted the Communications Director of the GWCL, Stanley Martey, he attributed the shortage to a suspected blockage through a pipeline connected to the community.
He told Joy News' Efua Chiney-Hesse some structures built on the waterways have been demolished to allow the free flow of water though he cannot tell when that would be.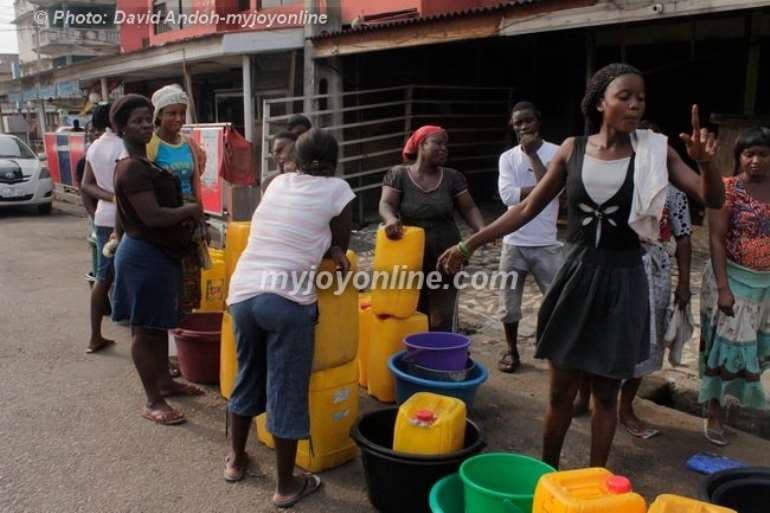 "There have been several structures built on some of our pipelines and because Adabraka is an old community, the pipelines in the area are quite old so they are not strong to withstand that impact from those structures.
"Some got broken while others were compressed that is how come we are not getting good flow. Fortunately, we have been able to demolish some of the structures and changed the pipelines o that water can flow through the full circumference of the pipeline," he said.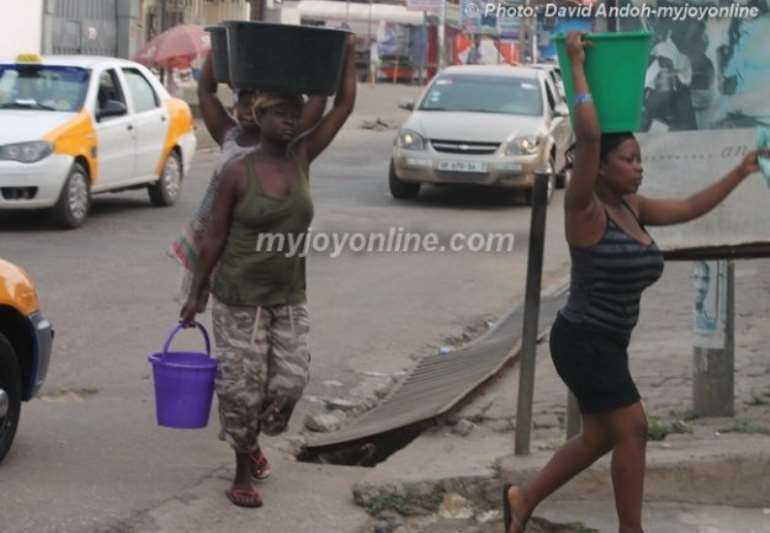 Mr Martey said they did not communicate with the affected communities because initially, they did not know what the problem was.
"However, we kept announcing on our Public Address system that there was a challenge and we are working on it so they should bear with us. We are making a headway and this week there has been much improvement.
"We are hopeful that by the end of the week, we should be able to do a comprehensive assessment of the place and change what we have to change to get the taps following," he added.
Story by Ghana| Myjoyonline.com |Abubakar Ibrahim |[email protected]