Medifem Gets Gold Award For Supporting NSMQ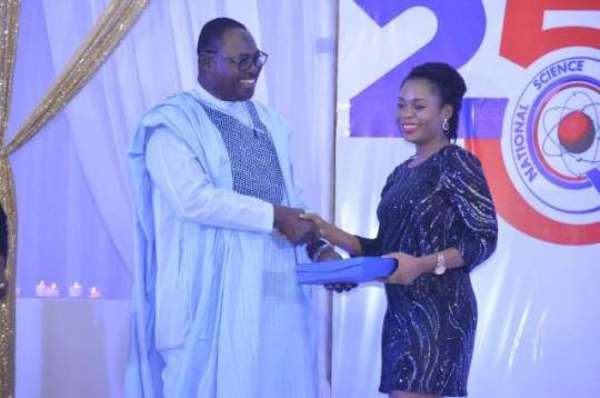 The Medifem Multi-Specialist Hospital and Fertility Centre has been given a Gold Category award for its immense contribution to the success of the 2018 National Science and Maths Quiz.
The award was conferred on the Hospital at the 25th anniversary dinner of Primetime Limited, organizers of the Quiz, held in Accra.
The Hospital signed a healthcare sponsorship deal to support organizers of the competition and cater for the health needs of participants.
In the period June 5, to July 5 when the competition was held, the Hospital provided free primary healthcare to contestants, teachers and production crew involved in the program. Additionally, the deal involved a free one-year medical care cover for all finalists of the 2018 edition of the competition.
Ms Sena Adjasi, Business Development Manager of the Hospital, said the award underscored Medifem's commitment to supporting initiatives in the educational sector especially in the study of Science and Maths.
She said the honour will spur the Hospital on to do more to support the National Science and Maths Quiz as well as other meaning educational programmes as education remains one of the key pillars of the Hospital's social initiative philosophy.
The NSMQ, the longest-running independent production on television in Ghana, started in 1993 with the aim of promoting the study of the sciences and mathematics, while fostering healthy academic rivalry among senior high schools.