2018 Joy Fm Beauty And Bridal Fair: 'don't Let Familiarity Kill The Passion.' -Relationship Experts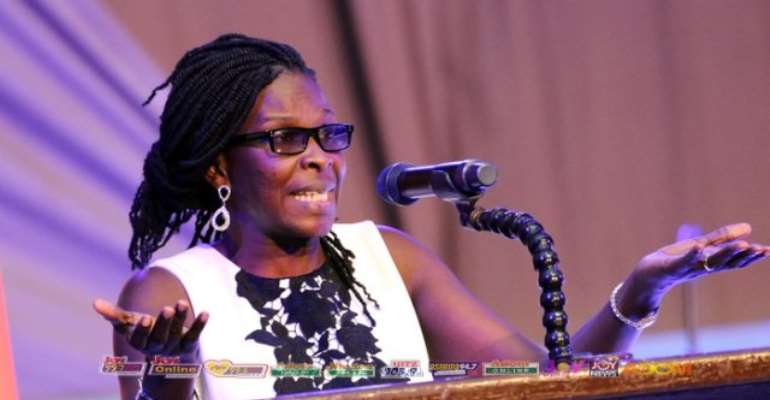 At 52, Pastor Theresa Wiafe-Asante admits she still has sex twice a week.
Some marriages fail because couples simply get bored, but she says there are simple things you can do to keep the marriage alive.
"Bring back the love. Bring back the passion. Don't let him lose interest in why he fell for you," the married mother told a crowd gathered at Joy FM's 15th annual Beauty and Briday Fair in Accra Saturday.
She suggests making time to go out on dates. Continue to do the things you did when you first began courting, she advises.
Believe it or not, small changes have a significant impact, like serving him food on new dishes.
"Why does he keep eating his food on the same plate when there are beautiful dishes on display in the cupboard?" she asked the audience, who agreed with nods and applause.
She recognized that the excitement in preparing for a wedding is natural; most couples are eager about the new lives they will embark on, but she says there must be something left when the suit, gown and makeup comes off.
"There is a lot more to marriage than the wedding. Many of us are giving attention to the wedding, but marriage is the long journey."
For instance, children.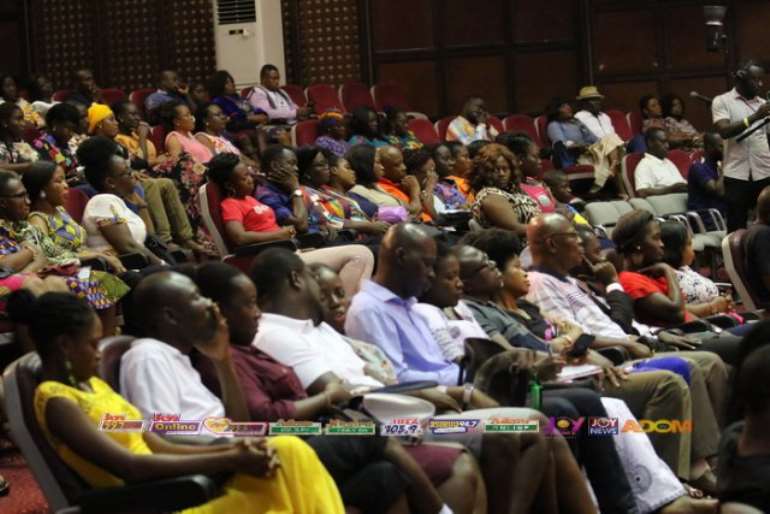 "Children are beautiful, but they can have a huge toll on the relationship," adding that "you must learn to live with each other first before children come in the picture."
A one to two-year waiting period is a satisfactory amount of time, she recommended.
In regards to keeping passion alive, she offered an obvious solution: sex.
"If you're not having sex at least four times a week…" the words following trailed off as the crowd erupted in laughter.
Meanwhile, Dr. Paddy Ayertey, medical director and gynecologist at Resolve Medical Services says sexual satisfaction is critical. And if you aren't being stimulated in the bedroom, it could have detrimental effects.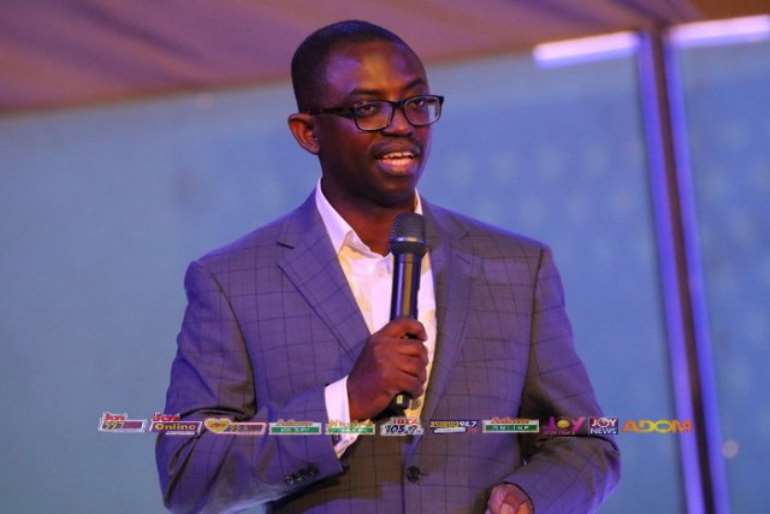 "Understand what you like. Know what works for you. If you don't know what you want, how can your partner guide you in that direction?"
Our largest sex organ is our mind, he said. The right atmosphere, relaxing music, a massage – they all play a role in enhancing the mood.
He continued: "Foreplay is the sex. Penetration is the conclusion. We need to focus a bit more on the journey so that we get to the destination."
Sex is a dance, he says, and when two come as one, learning the steps is a process.
"Becoming the master of the instrument takes time. The body is complex so don't become frustrated if it doesn't work in the beginning."
His best advice towards a good sex life is simply to relax.
"Don't be tense. You cannot enjoy sex and achieve an orgasm if you are not relaxed. Deep long breaths help. Make a conscious effort to relax. And remember that someone is spending effort and time to make you feel good."
Story by Ghana | Myjoyonline.com | Zaina Adamu | Email: [email protected] | Twitter: @ZainaAdamu