Danquah Institute Mourns Hon Joseph Henry Mensah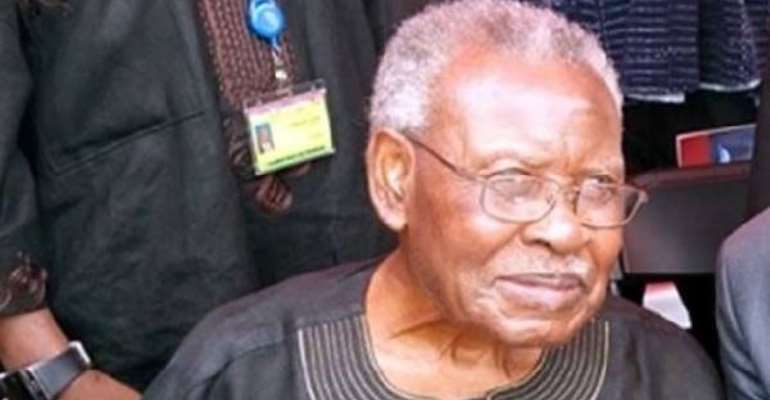 It was shocking, devastating and saddening when we heard the passing of the venerable, patriotic and highly intelligent son of the land, Hon JH Mensah to eternity. Death of this nature affects society by depriving her of deep knowledge, insightful thoughts and wise counsel. In fact, Hon JH Mensah has contributed greatly to the advancement of this country, continent and world; he shall be dearly missed by all.
With his patriotic nature, and passion for the development of this nation, he served under different administrations with different ideological orientations and made very significant and far-reaching contributions to her progress.
His impeccable track record as a politician, economist, technocrat towards the sociopolitical development of this nation is unparalleled, and his legacy, enduring and written in gold.
It is our expectation that his enduring virtues manifested in hard work, discipline, selflessness, service, sacrifice, loyalty and love for his nation will be emulated by the youth, and/or instill in them consciously by the leadership of the New Patriotic Party--a party he served and contributed greatly so as to make the youth better and functional not only in the party, but country and world at large.
We wish him sound and peaceful rest from his labour of love and selfless duty to humanity, especially the NPP, nation, world and above all family. JH, your life on God's planet has been meaningful and fulfilling; you will never be forgotten. Rest in peace. Damirifa Due!
Signed
Dr. Kingsley Nyarko
(Executive Director, Danquah Institute)