Government To Award Chiefs Who Help To Fight Galamsey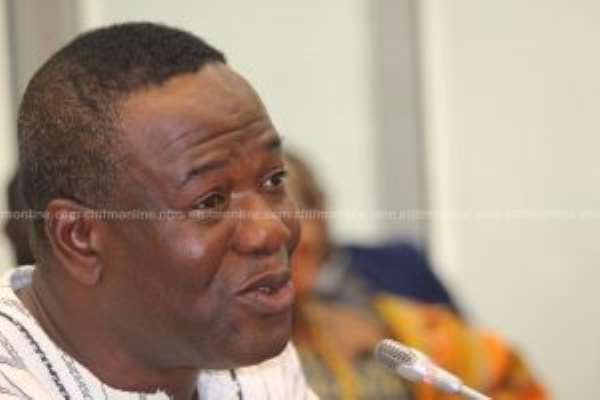 Government is working out an awards scheme to reward chiefs and other traditional leaders who will make strenuous efforts to prevent or reduce illegal mining activities in their traditional areas.
Mr. Kofi Dzamesi, Minister for Chieftaincy and Religious Affairs, who made this known, said the presidential awards' scheme would honor chiefs, queens, and other traditional leaders as well as communities, who would sustain the fight against galamsey in their areas.
Speaking at a meeting of the National House of Chiefs (NHC) in Kumasi, he said the fight against galamsey could not be won without the active involvement and participation of chiefs.
He urged chiefs to support the efforts of the government to stop the destruction of the country's water bodies and other natural resources.
Mr. Dzmesi said the government is in the process of procuring vehicles for the various Houses of Chiefs in the country to ensure smooth and efficient administration.
He said the government was also taking steps to increase the budgetary allocation to the National House Chiefs and the Regional Houses of Chiefs to enable them to discharge their duties effectively.
Togbe Afede XIV, President of the House, in his address at the event said the greatest threat to Ghana's development are bad politics and corruption.
He said if Ghana can fight corruption, it would not require any foreign aid to support its development, adding that, the best way to achieve the 'Ghana Beyond Aid' agenda, was to fight the issues of corruption in the public sector aggressively.
Togbe Afede said there is the need for chiefs to participate in the discussion of issues of national interest actively, and that chiefs have a greater responsibility to join the fight against corruption in the country.
He said corruption is the cause of poverty, deprivation, illiteracy and other socio-economic challenges facing the people, adding that corruption could ruin the very foundation of the nation if it is not adequately dealt with.
Togbe Afede said the government would require the active support and participation of chiefs who are in almost every community in the country, to combat corrupt practices across the nation.