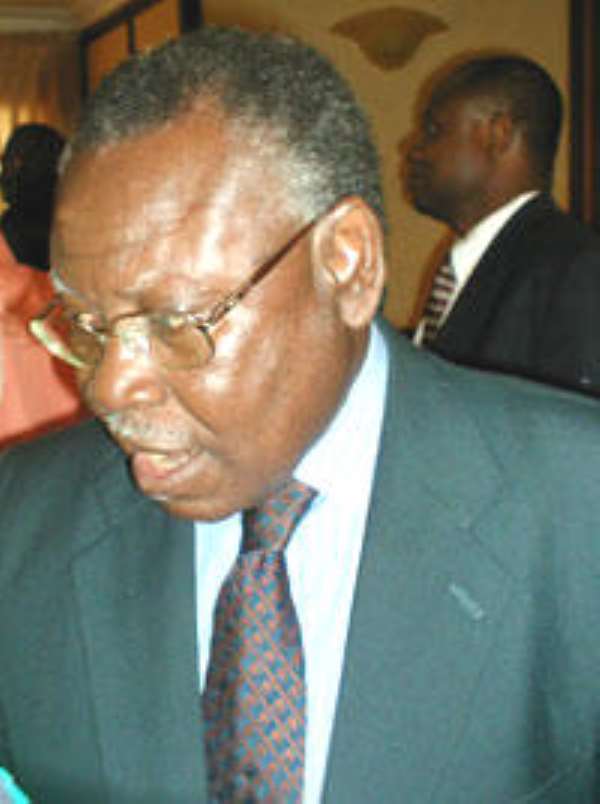 Consultant submits report on ADHA to Government Accra, Sept. 15, GNA - A report on reviewing the Additional Duty Hour Allowance (ADHA) for health professionals in the public health sector recommended on Thursday that a new remuneration structure should urgently be established to put to rest strike actions by health professionals in demand of ADHA.
The report, presented to the Senior Minister, Mr John Henry Mensah in Accra also recommended that government should review and define the terms of conditions of services for the public health sector. The Ministry of Health and the Ghana Health Service (GHS) in December last year tasked a consultant with a project to review the ADHA of health professionals in the public sector.
The consultancy firm, Cedar Care Trust International headed by Ms Idda Tetteh-Martey was also to submit proposals on how to solve the ADHA problem once and for all.
Ms Tetteh-Martey said the human resources function of the health sector should be decentralised for its better management. She entreated the government to study the report and implement the recommendations given in the Report to solve the problems of the numerous strike actions embarked upon by health professionals.
Mr Mensah, who received the first volume of the Report on behalf the President, said the Government did not intend to keep the current system of payment of the ADHA "not even a day longer as soon we are through with the recommendations in this Report".
He said the management of the ADHA and the inconsistencies associated with it should be addressed as early as possible adding that arrears in payment of ADHA were a contravention of the Memorandum of Understanding (MOU) signed in December 1998.
He said the Government was working on a new pay system to replace the ADHA and put health professionals on a more decent pay rate because of the extra sacrifice they were making.
The Senior Minister said the Government was paying 60 billion cedis a month on ADHA for health professionals, which comes to 720 billion cedis a year, but "with the increment in salaries, we are paying additional 180 billion cedis a year".
Mr Mensah commended Ms Tetteh-Martey and her team of 17 members for the good work done on the project and said he hoped health professionals in the public sector and the public, as a whole would appreciate the recommendations.