Npp Polls - Western Region Executives Endorses Sammy Awuku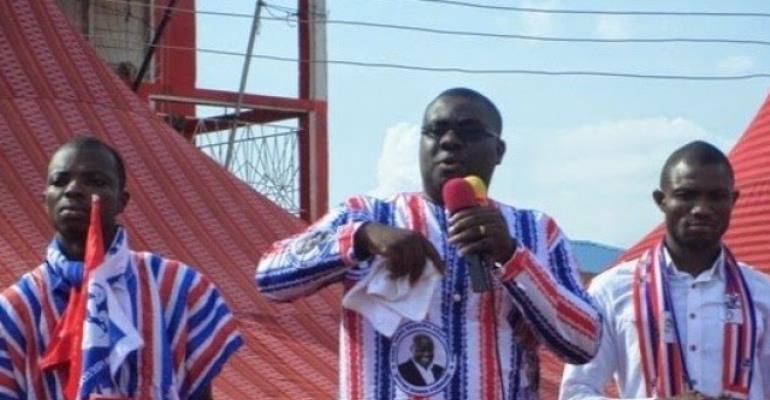 The Western Regional branch of the ruling New Patriotic Party has endorsed Sammi Awuku as the next National Organiser of the party in the upcoming National Delegates Congress from 6-8 July, 2018 at Sunyani.
Addressing a press conference at the party office in Takoradi this morning, the Western Regional Organiser, Abdul Ganiyu Mohammed said, Sammi Awuku has proven to be a true champion and much-needed voice of the party after his illustrious service to the youth as the National Youth Organiser leading the greatest youth mobilization effort in Ghana in 2020 elections.
According to him, the decision to endorse the candidature of Sammi Awuku as the next National Organiser of the ruling party as been necessary because all the executives in the 26 constituencies as well as the rest executives have seen the need for his endorsement.
The ruling New Patriotic Party (NPP) will next month at the National Delegates Congress slated for 6-8 July, 2018 elect new National Executives to steer the affairs of the party for the next four years ahead of 2020 elections.
The positions that would be contested are Chairman, 1st Vice, 2nd Vice, General Secretary Deputy Secretary, Organiser, Women Organiser, Youth Organiser, Treasurer and Nassara Coordinator.
In an interview with Shella Ama Boaduwa, Awuku's endorsement from the western region makes it the second region to have endorsed him after Eastern Region overwhelmingly endorsed him.
According to them Sammi Awuku has proven beyond all doubts that he is hardworking and energetic and can lead the party to victory in 2020.
The Western Regional Organiser of the party Abdul Ganiyu Mohammed said the party executives in the region see Sammi Awuku as a marketing and Communications professional with invaluable experience managing large teams and strategic planning.