No 'apuskeleke' in class!
News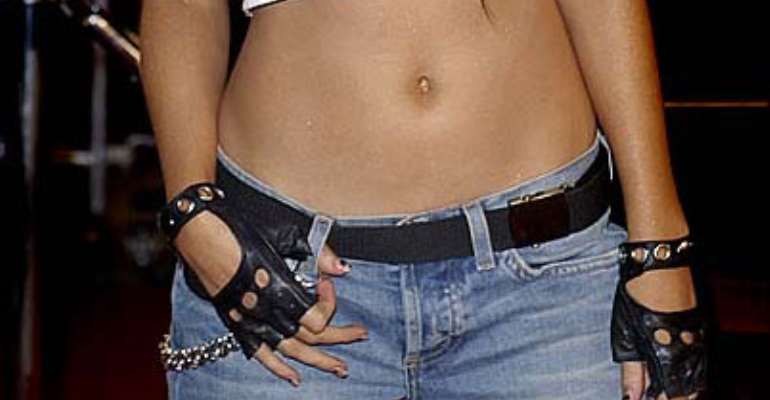 The Greater Accra Catholic Educational Unit Manager, Mrs. Iris Asamoah, has cautioned newly trained female teachers, not to wear 'tight' outfits, or what is popularly known in Ghana as 'apuskeleke' to the classrooms. She said teachers are society's role models and should therefore be mindful of the kind of life styles they put up in public, especially when performing their professional duties.
Mrs. Asamoah was speaking at an orientation course held for fresh teachers at the premises of the Holy Spirit Cathedral Parish in Accra. The purpose of the orientation course was to counsel the teachers on what society expects of them and to remind them of their professional code of conduct.
She said tight clothes, dangling earrings, painting of finger and toe nails and the decoration of the face with make-ups, which "make a teacher look extra ordinary in class are unacceptable practices in the teaching profession." "When you dress provocably; you attract your pupils' attention and they tend to focus their minds on you and would not be paying heed to what you say in the class," she advised.
She added that students tend to copy what they see and when teachers dress immorally, "they are tempted to imitate you and this could have negative consequences on their lives."
She said negative attitudes learnt from school have driven students into deviant lives and that some even become prostitutes, armed robbers and wee smokers after leaving school, while other suffer teenage pregnancies and dropout of schools as a result of the negative moral conduct portrayed by their teachers.
She said when that happens, society as a whole suffers. "High illiteracy rate and weak labour force become the burden of the country." Mrs. Asamoah said teachers are not even allowed to wear T-shirts to the classroom neither are they permitted to wear slippers to school, let alone "apuskelekes."
Mrs. Asamoah used the occasion to inform the teachers about the performance of Catholic Unit Schools. According to her, teachers in the unit both past and present have often put up their best to boost the image of the catholic unit. She therefore advised the new teachers in the unit to work hard to promote the good name of the unit, adding, "but this can only be achieved if you do not emulate the negative attitudes that other teachers put up." She urged the teachers to treat the children they teach as if they were their biological children.
The orientation course was attended by about 50 teachers who recently graduated from the Universities of Cape Coast and Winneaba, as well as other who have been transferred to the unit. Eighteen were men and the rest women.