March 7, 2018
|
News General News
Ghanaians Challenged To Change Their Attitudes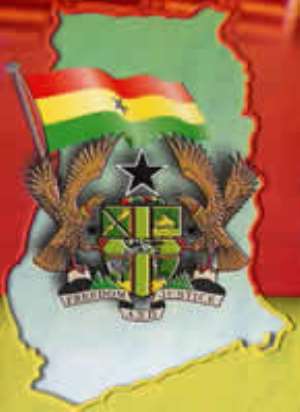 Mr Kojo Ahiakpa, the Lead Consultant of Research Desk Consulting Limited on Tuesday urged all Ghanaians to embrace mental and attitudinal change against corruption and towards the development of the nation.
Mr Ahiakpa said for the country to be developed to the desire of every Ghanaian, the citizenry must change the bad habits of giving and accepting bribes by both civil servants and the public.
In an interview with the Ghana News Agency, the Consultant said Civil Servants were more corrupt than the politicians, saying that, 'as, many people corrupt the system in little way, it mounts up and become a big thing'.
He also urged Ghanaians to avoid any act of corruptions, thus, demand for receipt for every payment made since the country could not thrive on corruption.
He expressed concern about how corruption has become a normal lifestyle of the Ghanaian, where paying and receiving bribes have become part of everyday operations in the various government institutions as well as private institutions.
He said, 'I do not understand why I need to pay money to civil servants who have been employed by the country to offer services to the ordinary Ghanaian'.
Mr Ahiakpa said Ghana beyond aid, as being championed by President Nana Addo Dankwa Akufo-Addo could be achieved if the President deployed spies to ascertain the gravity of the corrupt practices going on in the various government agencies and institutions.
He called on President Akufo-Addo to begin holding appointees accountable to ensure that the citizenry became more responsible in the adherence to the laws of the land.
He said when the bad nuts were identified, they should be dealt with severely to serve as a deterrent to others and this when sustained with time, discipline would be instilled in all Ghanaians.