Old Students Called Upon To Help Develop Their Alma Mater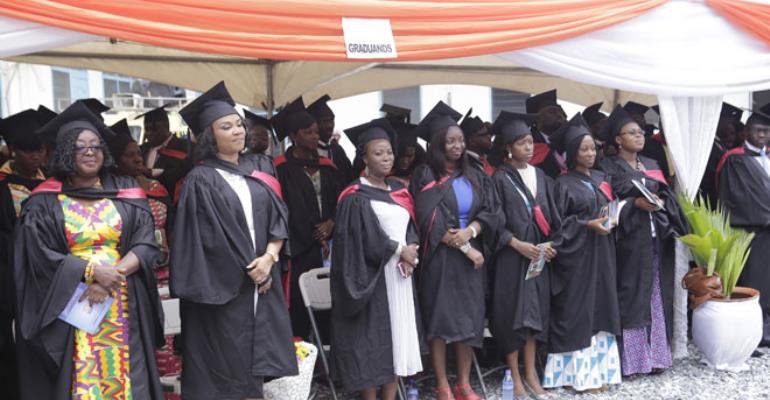 Mrs. Karolyne Effie Abraham, the National President of the Archbishop Porter Past Students Association (APPSA), has called for effective collaboration between old students and their alma mater to enhance the growth of the institution.
She said APPSA remains committed to supporting their alma mater to propel development but this requires effective collaboration from the school administration.
Mrs Abraham made the call during the APPSA national executive meeting in Cape Coast over the weekend.
The meeting was held to assess the progress of ongoing projects being undertaken by APPSA, discuss programme of activities for the year as well as its upcoming congress scheduled for 6th to 8th of July.
She said past students have a key role to play in ensuring the sustenance of their school adding that, all citadels of learning had their progressive development undertaken and sustained by their own products.
Mrs Abraham noted with concern that the school administration and the national body of APPSA were not working together as expected and this remains a big challenge in helping to undertake infrastructural projects for their alma mater.
Mrs Abraham said it is imperative for past students to demonstrate concern for the school where they received training to become who they were today.
She said some infrastructural activities initiated by APPSA for the school includes the construction of an ultramodern pitch to be used for volleyball, netball and basketball which was ongoing.
Other activities, Mrs Abraham said, includes the refurbishment of dormitories and classrooms, sponsoring awards during speech and prize giving days among others.
She urged all past students to involve themselves in the activities of their respective past student's associations to help develop the school that had made them responsible adults.
GNA
By Afedzi Abdullah, GNA