Accident Victims Receive Chocolates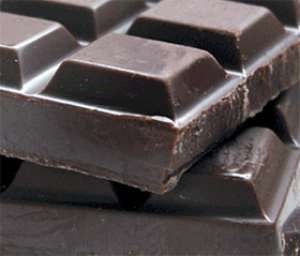 Accident Victims Support Ghana (AVSG), on Wednesday, distributed 300 units of chocolate to victims of accidents in Accra to mark the National Chocolate Day celebration.
The road safety and accident victims advocates, started the sharing at the Korle-Bu Teaching Hospital Accident Centre, then went on to the 37 Military Hospital, before ending at the Greater Accra Regional Hospital, Ridge.
Children between two years and 15 years were served before the rest.
Galaxy Oil Ghana Limited, Xylofone Media Marketing Department, and Blessed Child Foods sponsored the exercise.
Speaking to the Ghana News Agency (GNA), the Reverend Cyril Benedict Crabbe, the CEO of AVSG, said the exercise was to remind accident victims, especially the emotionally broken ones, that they had people out there thinking about them.
He exercise, which he described as 'the true act of love' he said, was to remind victims of accidents that some people cared about them and were looking out for their interest.
Mr Crabbe said they Valentine's Day to demonstrate their love to reflect the significance of day; also known as National Chocolate Day in Ghana.
He said the AVSG, as a social intervention organisation, aimed at raising funds to support accident victims and also promote road safety.
The founder and CEO of the non-governmental organisation added that it aimed at remitting accident victims GH¢100 to GH¢500 to help in their recuperation.
The NGO launched last year, according to Mr Crabbe, had designated October 18, to annually meet accident victims and drivers to discuss healthy ways of getting up on their feet and preventing road accidents.
Mr Crabbe told the GNA this year's event would be labelled, 'Accident Victims and Drivers Day'.
Mr Crabbe asked for more support from the Government and corporate bodies to join the honourable cause and support it financially.
'We have this slogan, 'We are all vulnerable', and this is very true,' he stated.
'There is no certainty surrounding the wellbeing of anybody. It could be you and me, so I expect people to understand and come on board to make the victims of any kind of accident, feel cared for and not destined to an eternity of poverty and loneliness.'
GNA
By Emmanuel Kwame Donkor, GNA