February 13, 2018
|
News Headlines
Asamoah Gyan blasts Ghanaians over Ebony's Death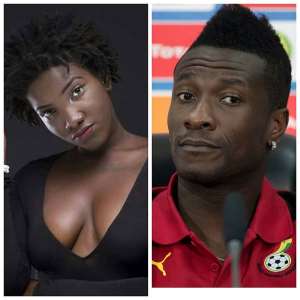 Skipper of the black stars, Asamoah Gyan has blasted Ghanaians for trying to celebrate Ebony reigns after her demise.
In a self-recorded video, the footballer and businessman mogul lamented how all of a sudden a section of the public were celebrating the "Poison" song-maker by playing her songs everywhere now that she is no more.
He further urged Ghanaians to change their mentality and try to appreciate celebrities while they are alive and stop bashing them. He called for the support for celebrities instead of the reporting bad news and always criticizing them in the media.
The Ghanaian international footballer in mourning Ebony, shared a photo of the "Date Ur Fada" hitmaker on his Instagram account and captioned it, "Rest In Peace @ebony_reigns. Hmmmmm life."