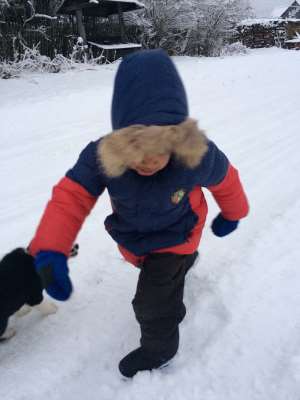 My hobbies
Most of the time we graduate from school (COLLEGE, UNIVERSITY AND SECONDARY SCHOOL) without the basic knowledge of career development process I, therefore, want to guide recently graduated students and job seekers, what they have never been taught in school
Career Development will cover five stages
Entering the Job Market stage
Resumes stage
Writing a Cover Letter stage
Networking stage
Interviewing for a Job stage
Before I start, I will like us to know that on average job seekers may apply for over 50 jobs in a year without being called for an interview, in short, the applications are been throw in a dustbin, and this is as a result of unprofessional resume/CV and cover letter presentation.
Entering the Job Market stage
Searching for a job is the first stage of career development, it's important to take note that searching for a job is part of a process which takes time and requires several steps.
Step one; job seekers need to identify their skills and areas of interest. You can identify your skills by looking at several factors about yourself for example; you should ask yourself, what am I good at? Selling goods, then you can be a sale person
What do I like to do all the time? Playing computer games and curious about computer, then your skill may be in computer science or programming
What have I studied? Law then you can become a human right lawyer as your possible career.
Therefore the answers to the examples above will help you to create a clear, professional profile.
We will, therefore, move to the second step, creating a professional profile.
To create a professional profile you will need to write information about your education, your past work experience including volunteer experiences, or professional training. Your professional profile may also include your hobbies or interests that tell more about you as an individual.
We are all born gifted; we are all born "skilled," even people with serious disabilities are also skilled. Your skills are the gifts you offer the world.
Many career coaches argue that knowing your interests or hobbies often helps you to identify your skills. So, what exactly are skills and how are they different from interests?
First, a skill is the ability to do something well. Some skills are natural, meaning that we are born with these skills. Also, skills are learned and we develop these skills over time. Skills can also be divided into groups, these are;
Functional skills are things you can do, like riding a motorcycle communicating, motivating, organizing, planning and researching.
Subject skills are things you know, for example, Africa history, Microsoft Word, and music
Personal trait skills are ways that you act, such as being on punctual, dependable, responsible, thoughtful and kind. Traits are the ways you handle yourself and interact with the world.
How you put these three kinds of skills together is what makes you one of a kind.
The third stage in the job search process is to now look for a job that will march with your professional profile. As a job seeker, you need to read and understand the job description that you want to apply
Then, decide if your skills match the job description.
The final step, the job seeker moves into the application part of the process. now the person will send a resume and cover letter to formally apply for a job. Remember do not you a single CV/resume to apply for more than one job with looking at the job description and tailoring your resume
2.Resumes stage, writing a resume
A resume is a written document of one's employment, education, and skills.
Let's get started with the definition.
What is a resume?
A resume is a written document of work experience, education, and skills. Resumes are usually only one or two pages long and give a short but detailed description of your past job duties and experiences.
Employers often need to read many resumes, so they look for keywords or phrases to decide if they should interview the candidate or not to interview.
Why do you need a resume?
Because of competition in the job market, Jobseekers need to create a resume that really shows their qualifications to an employer.
A great resume is really important for three main reasons.
Firstly, a great resume will get the attention of the employers and show why you are a good match for the job.
Employers will read many resumes from many different applicants. So you need to make sure that your resume clearly stands out to get the attention of the employer. Having in mind that your qualifications should match the job advertisement or job opening.
Example If the company is looking for someone with five years of sales and marketing experience, you should have five years, or more, of sales and marketing experience, and say that clearly in your resume.
The second reason you need a great resume is that it communicates your strongest skills and accomplishments to a future employer.
Your resume should highlight the skills that employers often look for, such as technology skills and communication skills.
Your resume should also include professional accomplishments or activities.
Example, if you wrote an article or a book that was published; you should put that on your resume.
Thirdly, and most important, the reason you should have a great resume is that it should get you an interview.
Your resume is your first chance to get the employer attention. Job seekers want to leave the reader with a positive first impression or a good feeling. If the employer likes what they read on your resume they will contact you to interview for the job. Which is your objective for applying, the interview is your chance to meet the employer in person and give more details about yourself and your qualifications
In summary, a resume is an important document that describes your work experience, education and skills.
There are 3 reasons why you need a great resume.
To get the employer's attention and show you are a good candidate.
To communicate your skills and accomplishment
To get an interview for the job
Parts of a resume.
We will also discover what key things you need to include in the resume.
Let's begin by looking at a sample one-page resume. Note some resumes are much longer than one page.
But, for our purposes, we are going to stick with a one-page version example.
Well, the first thing you can do is make sure that your resume has each of the following key points.
These points are
First one is your name and contact details. Example your full name your email address or telephone number.
The second point of your resume is the headline and summary.
This section is where you should write the job you are applying for and then include a summary of the skills you have.
Example from our previous sentence the job title Sales and Marketing, and then gives a short summary of the work experience and key skills.
The third point of the resume you need to include is work experience.Here, you should list the jobs you have worked at in the past, including your current job, if you have one. Always list your work experience in reverse chronological order. In other words, list your most recent job first, the one before that next, and so on into the past. Example 2018, 2010, 2015
The final part of the resume that you need to include is Education.
Here you should include any high school or university degrees you received and the year you received or graduate. If you have more than one qualification, list them in reverse chronological order, similar to your work experience. So you should begin with your most recent degree first and then the one before that after.
There are two basic resume formats. One is chronological. The other is functional. Chronological resumes highlight your job history. They list your past work experiences. Functional resumes focus less on experience and more on skills. The best resumes are usually a mix of both formats. They give employers important information about your work history. And they also show your strongest skills.
3. COVER LETTER
Job seekers add a cover letter as part of their application.
There are three main reasons to write a cover letter.
A written letter shows the applicant's personal style, explains the applicant's qualifications for the job and formally asks for an interview.
To begin, a cover letter is a one-page formal letter and there are some parts that looked the same in each cover letter.
Remember, the content or information in the cover letter should be a little different from each job you are applying for.
The cover letter helps an employer to understand more about the applicant and helps to direct attention to certain parts of the resume.
The first reason for writing a cover letter is that it shows the applicants personal style or personality.
The second reason for writing a cover letter is to explain the applicant's qualifications for the job to the employer
The third reason, for writing a cover later is to formally ask for an interview.
Example the important parts of a cover letter:
Heading And Greeting; address and receipt address
Opening And Introduction; An introduction tells someone about yourself.
Body; When applying for a particular job, use the job description as a guide
Closing; Ask for a chance to interview in person
4.Networking Stage
In career development, networking means connecting with other people to talk about your job search and career goals.
You can talk to other people formally at a professional conference or informally at lunch with friends.
When you are networking you are meeting new people and learning more about different jobs and companies.
Networking is about building professional relationships, which take time to grow.
When you meet new people you learn about common interests or things you both know about.
For example, two co-workers meet while working for an insurance company.
They quickly learn that they are both members of YALN-Ghana.
This common background is the beginning of their professional relationship. And may help them learn about some other things that they have in common. Such as, major or subject areas, work experiences, or other people they both know.
These are called mutual friends, or acquaintances.
When you meet new people and discover common interests, they become a part of your professional network.
There are many ways to increase or add to your professional network.
First, you can join a professional organization, which is a group of people with similar occupations or careers.
Second, you can use social media websites like LinkedIn, Facebook or Twitter.
Third, you can contact College Alumni groups.
Once you have a group of people, your network can be very important for your career, because they might know about job openings that are not advertised. When some companies open jobs, they may not need to advertise online or in newspapers because they use their current employees to fill new positions. Therefore the network will help you know about this open job. Most important is to have network Elevator Speech, this is a form of pitching yourself, in seconds.
5. INTERVIEW STAGE
By now, you have written a great resume and cover letter. You have practised your networking elevator speech. And you've got a job interview.
You need to research about the company and make sure you arrive at least hour before the start of the interview.
This is your chance to answer questions about your skills and qualifications. Ask questions about the job or the company, and make a positive impression on the employer.
To be more successful, job seekers can prepare for an interview by practising answers with specific examples of their skills and qualifications from their past experience.
Remember, you're not memorizing answers but just preparing some short specific examples that you can use to answer common interview questions.
Example, if an interviewer said tell me about the time that you solved a problem, I will take about how we I organized youth in Ghana to solve youth problem in my community.
During the interview, keep eye contact with the interviewer.
Give clear and honest answers, and bring extra copies of important documents like resumes or certifications.
In conclusion, job-seekers should be prepared for job interviews with examples of their skills and qualifications to answer the question.
The author is a youth development advocate
[email protected]