Akufo-Addo Still Fixing Mahama's Mess--NPP Communicator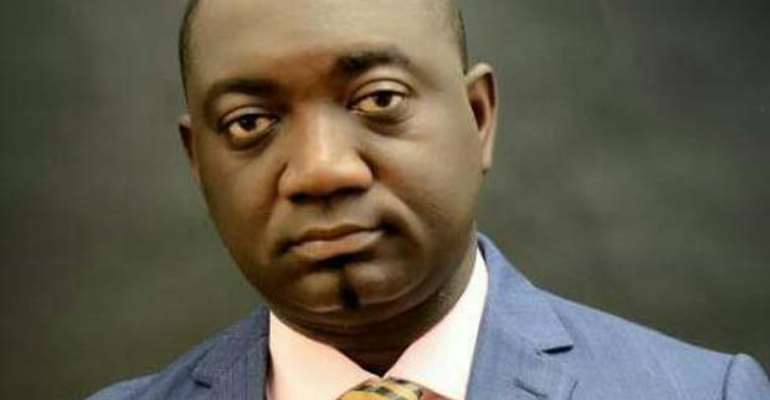 EDMUND KYEI, a Communication Member of the ruling New Patriotic Party (NPP), has descended heavily on ex-President John Dramani Mahama, accusing him of leaving behind a total mess.
According to him, the erstwhile National Democratic Congress (NDC) administration, led by Mr. Mahama, had been characterized by mismanagement and excessive corrupt acts by top government functionaries.
He opined that Mr. Mahama's poor leadership style had led to the high rate of unemployment among the youth, a weak Cedi, hopelessness and total hardship among the Ghanaian populace.
Mr. Kyei nicknamed 'Edmundo', stated that luckily for Ghanaians, President Nana Addo Dankwa Akufo-Addo and the NPP, won the 2016 polls, which helped to save the country from sinking further through the NDC's poor leadership.
According to him, President Akufo-Addo had used a chunk of his first year at the presidency to introduce pragmatic policies and programmes to clear the huge mess that Mr. Mahama had left behind.
The NPP communicator therefore admonished Mr. Mahama to desist from casting insinuations on President Akufo-Addo because "Nana Akufo-Addo is rapidly clearing the mess that he (Mahama) left behind".
Speaking in an interview with the DAILY GUIDE, Edmundo, who is the Asokwa Communications Director of the NPP, said "I am highly surprised about the weird attitude of Mr. Mahama and his supporters, so far.
"You were voted to manage the affairs of the state and you failed miserably, leaving behind adverse poverty and total mess; luckily Nana Akufo-Addo is solving the problems that you left behind for Ghanaians.
"Ideally, Mr. Mahama should have bowed his head in shame, kept mute and even offer support to Nana Akufo-Addo for gradually returning the country onto the path of prosperity and hope, once again.
"But sadly, Mr. Mahama is doing the contrary as he has started organizing Unity Walks for the NDC, which he has been using to spill venom and invectives on Nana Akufo-Addo and his administration".
Edmundo, without mincing words, stated that the NDC is now a divided party, which is very weak from the foundation to the top, so he urged Mr. Mahama to use his energy to heal the "lame horse NDC party".
According to him, President Akufo-Addo and his team of competent appointees, has the wherewithal to fix all the rot that Mr. Mahama and his team of incompetent ministers had left behind, after eight years of mismanagement.
In this regard, Edmundo stated categorically that Nana Akufo-Addo and his Veep, Dr. Bawumia, are focused and determined to restore hope to the state so Mr. Mahama's distractive acts would not succeed.