Maize production in Brong Ahafo exceeds target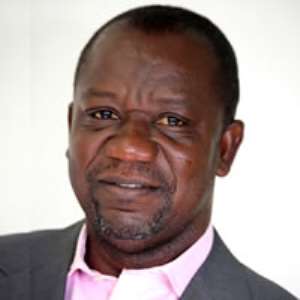 The Brong Ahafo Region has recorded over 1,600 metric tons of maize being part of the harvest under the Planting for Food and Jobs (PFJ) campaign which was launched in April last year at Goaso in the region.
The Ministry of Food and Agriculture says additional tons of maize are expected from the farmers to be bought by government for storage and for onward distribution to public Senior High Schools and also to caterers under the National School Feeding Programme.
Deputy Minister of Agriculture, George Oduro, on Wednesday visited one of the warehouses in Sunyani where the produce are being stored to acquaint himself with the operations at the facility and also learn at first hand some challenges facing workers there.
He was accompanied by the Brong Ahafo Regional Director of MOFA, Dr. Cyril Quist and some other officials of the ministry.
Briefing the media after the tour, the Deputy Minister expressed satisfaction about the operations at the warehouse saying, "so far figures being collated in the region indicate that the government was most likely to exceed it target of 30% increase in maize production under the PFJ and I am very happy about that."
He said government had already awarded contracts for the construction of 1,000 metric ton capacity warehouses in each district and that work is on-going on some of them.
Mr. Oduro, who is also the Member of Parliament for New Edubiase, said when completed, more space would be created to accommodate the bumper harvest that would be expected.
The Regional Director of MOFA, Dr. Cyril Quist, for his part said about 21,000 farmers in the region were engaged under the PFJ programme and hoped that the figure would rise as more farmers are expected to be part of the campaign.
Dr. Quist said there were additional storage facilities at Badu in the Tain District and Wenchi which were also stocked with several metric tons of maize.
Modernghana.com observed during the visit that as a result of the lack of enough space in the warehouse, an improvised warehouse which uses organic storage systems has been provided in an open space to accommodate extra 300 metric tons of maize. END
Richard Kofi Boahen
Brong Ahafo Regional ContributorPage: RichardBoahen