Don't Sell Your Conscience To Politicians—Prophet Urges Journalists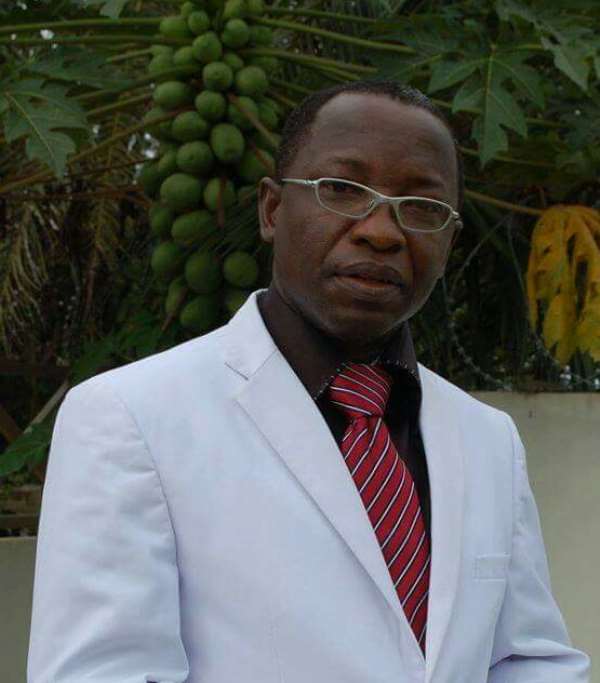 The Founder and Leader of the Captain Jesus Prayer House, a non-denominational prayer camp based in Nkawkaw in the Eastern region has urged journalists in the country to be objective in their daily journalistic practices.
The man of God pointed out that journalists who discharge their duties in fairness and objectivity earn the respect and trust of their audience no matter their political affiliations.
Prophet Isaac Ofosuhene Gyimah, made the appeal in his sermon during the "Sela-hammahlekoth"(The Rock of Division) Watch Night Service of the Captain Jesus Prayer House to mark the end of the year 2017 and also usher the congregation and the country into the 2018 New Year.
The Prophet regretted that many journalists in the country today have thrown their dignities to the dogs as most of them have sold their conscience to their political paymasters and as a result has become slaves to such groups and individual politicians.
He observed that the Ghanaian political atmosphere has been characterised by lies, deception, and indecency simply because most journalists are unable to point out the truth as they should.
The Prophet and teacher said politicians have much respect for neutral, objective and honest journalists than those who flatter them even when they go wrong for monetary gains.
Prophet Ofosuhene Gyimah sited the positive testimonies from politicians of the various political divide of the Late Kwadwo Asare Baffour Acheampong popularly known as KABA for his professional objectivity and integrity upon his demise.
He said such positive testimonies about the late broadcast journalist show the level of trust and respect that these politicians had for the broadcaster even though they were not entirely happy with his style.
Prophet Gyimah explained that politicians by this gesture regard journalists who constantly shower them with praises even when they go wayward as " hypocrites" who do not deserve their trust and respect.
Prophet Isaac Ofosuhene Gyimah, therefore, urged journalists as the fourth estate of the realm to use the new year as a turning point in their daily practices in order to gain the deserved recognition and respect of citizens and stakeholders in the society.