Tigo Pays ₵11million Claims to Clients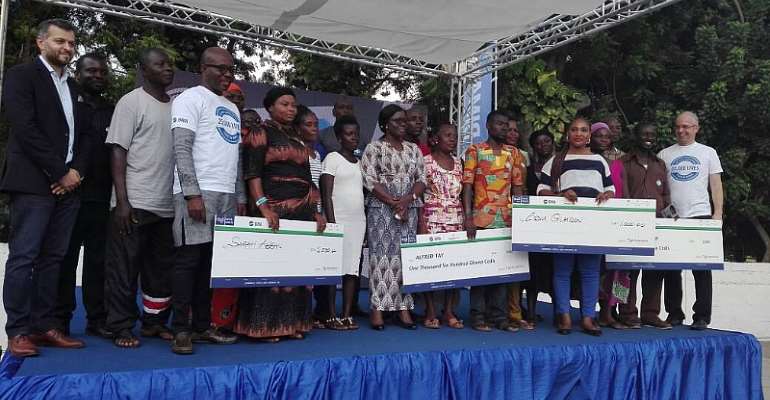 Tigo Insurance has paid out 25,000 claims worth GHS 11 million (US$2.4 million) to insured families in Ghana since its launch in 2010.
The number and magnitude of the payouts indicates the increasing prevalence of insurance in
Ghana and the vital role it plays in ensuring financial stability for families.
This marks a significant milestone for Tigo Insurance, which is managed by BIMA and underwritten by Prudential Life, and reaffirms its commitment to provide customers with financial protection.
To mark the 25,000 claims milestone, Tigo Insurance has also introduced a 'No Claims bonus' that will reward loyal customers who have not made claims with free airtime and data.
Speaking at a ceremony in Accra, Country Manager of BIMA Ghana, Russell Haresign said the 25,000 claims demonstrate their commitment to help families get through challenging times.
He indicated that proving to their customers that they are able to pay claims in a quick and efficient manner has been a key driver of Tigo Insurance's success so far.
"It is our promise to customers that all valid claims are paid within three days, and we are currently experimenting with WhatsApp to make the claims process even easier," the Country Manager stated.
Mr. Haresign noted that with the introduction of the 'No Claims Bonus', they also want to show that loyal customers who fortunately didn't make any claim are also being rewarded in the form of free airtime and data.
Mrs. Esther Amah, Head, Reinsurance and Anti-Money Laundry, National Insurance Commission indicated that their work has fueled financial inclusion and contributed to the development of Ghana's insurance sector.
"We are positive that insurance penetration will rise further still as more people recognize the value and benefits of insurance," she intimated.
Mrs. Amah added that insurance penetration in Africa is still extremely low, so it is particularly encouraging to see that Ghana is making such advancements.
"We are pleased with the tremendous impact that our work has had on the lives of so many Ghanaians in protecting families from life's unforeseen circumstances," she emphasized.
Former Tigo Ghana, now AirtelTigo partnered with BIMA, a leading micro insurance provider with operations in 14 countries, in 2010 to provide its subscribers with simple and affordable access to insurance products underwritten by Prudential Life, one of the top life insurers in Ghana and the world.
BIMA's mobile insurance technology enables customers to sign up for products on their mobile phones where daily payments will be automatically deducted from their mobile credit. The accessibility and affordability of Tigo Insurance products has played a key role in helping drive the insurance penetration rate in Ghana from 8% in 2010 to 29% in 2015.
Since BIMA entered the market in Ghana in 2010, it has sold over 5 million policies and 1.6 million customers currently signed up on Tigo Insurance. The financial and social impact of insurance is particularly far-reaching for the underprivileged and the unbanked who lack other sources of financial protection. 90% of Tigo Insurance customers live on less than GHS 1000 per month, and almost 60% of them do not have a bank account.
For low-income families or people who work in the informal sector and therefore have no employment protection, funeral costs or hospitalization could throw them into extreme poverty. "When I lost the use of my leg, my inability to work put me in financial stress. The GHS 1,800 payout from Tigo Insurance allowed me to pay my hospital bills and cover my family needs during a difficult time" said Mr. George Manyo, one of Tigo Insurance's customers.