New Yorkers Had a Fantastic Seminar with Counsellor Lutterodt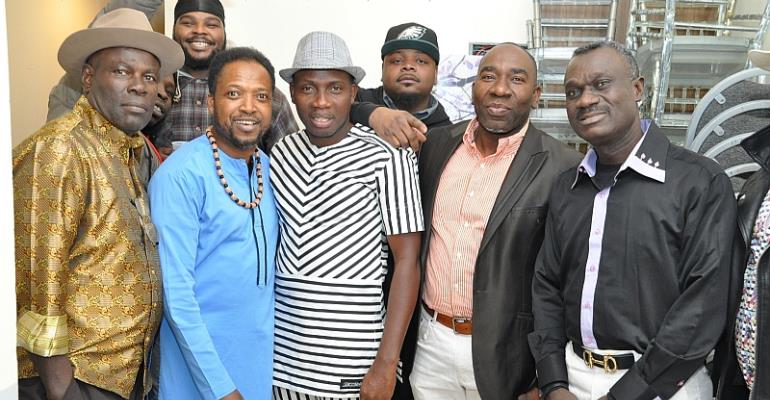 Many people perceived the man of God and Relationship Expert; Counsellor Cyril George Lutterodt as controversial. Apostle Dr. Isaac Owusu Bempah aka The Nation's Prophet and Prophet Akwasi Agyemeng Prempeh who were in New York recently had both respectively said on November 15th at a gathering that "Everything he had said and is saying is true hence called him; "The Most Legitimate and Controversial Counsellor.
The Counsellor had come to New York to receive 3G Magazine Publisher's Choice Award which occurred on Nov. 14th, 2017. Whiles in New York, he has become the most sought after Ghanaian celebrity in town who has been interviewed on the Keymama Show on Amansan Radio, Golden Radio Worcester and Vitalghradio1.com. He had received many Invitations to meet and greet persons in high office of governance.
Heavenly Jic Inc, one of the most busiest Ghanaian Event Planners in conjunction with 3G Media Inc. the Executive Producer of 3G Awards joined to organize a forum for Ghanaians to meet him personally and asked questions on relationships.
The Seminar which occurred on Saturday; Nov. 24th, 2017 was very interesting as fans listened to the Counsellor explained his views on certain topics. He said majority of his followers are his critics who constantly watch him on tv, youtube, listen to him on radio and read about him on social media as wells the print media.
It was a fun night and New Yorkers after the discussion understood his point of view and scheduled for further seminars to help married couples. Fans were happy to take selfies with him for social media.
Furthermore, by popular demand, the second seminar comes on Saturday, 2nd December 2017. The first show was very educative and full of fun through out the night and New Yorkers will again enjoy the second seminar.
Counsellor Lutterodt's time in America is very limited, due to his popular Orgasm Conference on 26th December 2017 at the Trade Fair Center, Accra so he has to return to Ghana, Many seminars have been planned across the USA for his return in 2018. He was full of gratitude for the organizers for his award since this was his first international award in his career as a Counselor and was full of praise for the warmest reception shown him in the USA.
Watch out for him from January 2018 with his team. Music was provided by the Majestic Band led by Akrofi and DJ Onasis/R. B.Nice on the wheels of steel.
Source: www.3gmediaonline.com