CDD Is Propaganda Wing Of NPP -Bagbin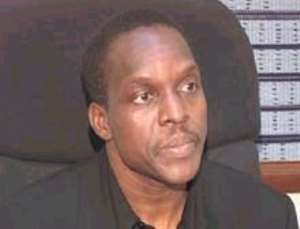 Hon. Alban Sumani Bagbin, the minority leader in Parliament, has descended heavily on the Centre for Democratic Development (CDD) for the report it released days ago supposed to be an opinion poll it carried out which put the popularity of the ruling NPP ahead with 52 % as against 22 % for the opposition NDC. "An institution like the CDD will always come out with a report that is never credible when the government is under pressure, to salvage the NPP," he said. Hon. Bagbin was speaking to the Enquirer in an interview on the minority's response to the findings. He told the Enquirer that CDD is just one of the propaganda wings of the NPP administration, which is always out to do the master's biding. Hon. Bagbin described the centre as one of the NGO's established by Liberal Democratic institution to support government with the same philosophy. Looking at the CDD as it stands now is just a group of individuals who would never see anything wrong wit the Kufuor administration, he said.
Hon. Bagbin who is also the MP for Nadowli West in the Upper West region, argued that if the same institution comes out to say that corruption perception is on the increase and that the living standards have deteriorated in the last five years, the conclusion that the NPP still enjoys mass following is an empty comment. He said the CDD cannot be taken as an impartial observer of the Ghanaian political front.
Hon. Bagbin criticized the centre for misleading Ghanaians with this current report, published without any credible field. Because the NDC never accept their philosophy but recognize social democracy, you don't expect them to be fair to us (NDC)," he concluded.