8 October 2017
|
Social News
Taskforce Operation Vanguard Urged To Help Rid Ghana Of Galamsey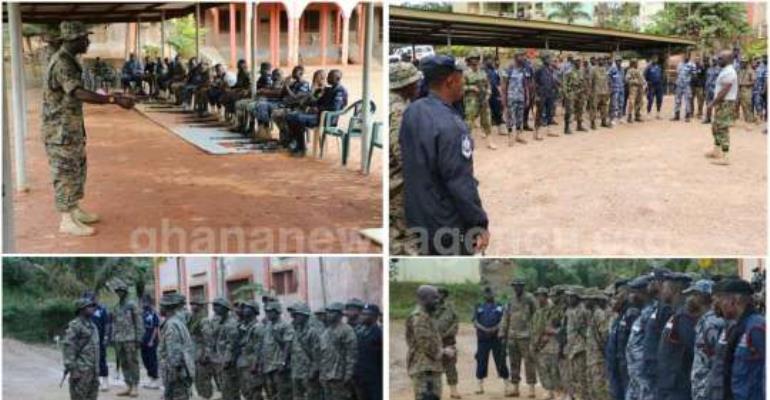 Tarkwa, Oct 4, GNA - Major Mintah-Agyemang the Officer in Charge (OC) of the Forward Operation Base (FOB) of the Western Region has urged troops of the Operation Vanguard batch two not to let the Command down in the quest of fighting illegal mining in their area of operation.
He made this statement during a short programme to welcome the Second Batch of troops of Opeartion Vanguard to his operational area after their 10 days training at Bundase Training Camp in the Greater Accra Region.
Major Mintah-Agyemang stated that galamsey had become a national issue due to the bad effect on the environment such as pollution of the water bodies, deforestation, destroying of landscapes and challenges such as leaving of pits uncovered where people lose their lives.
He stressed that the eradication of galamsey would sustain the country's lands, vegetations and water bodies for posterity.
Major Mintah-Agyemang urged the troops to rise for the task ahead of them to make Ghanaians proud.
Operation Vanguard TaskForce Two was accompanied by the TaskForce One to tour the operational area after their two months of combats of galamsey in the Western, Eastern and Ashanti Regions respectively.
GNA
By Kwamina Tandoh, GNA