Stakeholders In Dawurampong Schooled To End Child Marriage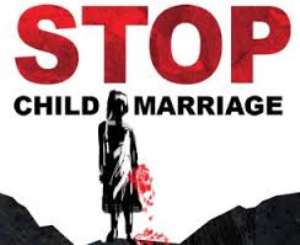 Gomoa Dawurampong (C/R) Oct.2 GNA - Ms. Lily Cluttey the Protection, Empowerment and Community Action against Child Marriage (PECACEM) project Coordinator of International Needs-Ghana (INGH) has urged parents who give out their under aged children for marriage to end the practice.
She said such cruel practices impeded children's education, exposed them to child abuse and increased their risk of maternal mortality.
It was about time, she said, that stakeholders in the nurturing of children joined efforts to fight this to safeguard the future of the children.
Ms. Cluttey was addressing the opening of a two-day Stakeholders' forum, organised by INGH, an NGO, sponsored by UNICEF and facilitated by the Catholic Basic School Adolescent Health Club, at Dawurampong.
The stakeholders were chiefs, opinion leaders, the Clergy, teachers, parents and school children.
The event was under theme: 'Getting Together to End Child Marriage: the Role of Stakeholders'.
Ms Cluttey explained that PECACEM was a two-year advocacy project, which sought to promote an enhanced, safe and protective environment for children, who would prevent and respond to child marriage; and other forms of child protection violation issues in 16 communities in the Gomoa West and Mfantsiman Municipality in the Central Region.
She said a UNFPA report indicates that Ghana is one of the countries with a high prevalence of child marriage, explaining that one out of every four girls in Ghana gets married before 18 years.
The Upper East Region has the highest prevalence rate of 39.20 per cent; while Central Region, where the project is being implemented has a prevalence rate of 32.1 per cent, which is well above the national average of 27 per cent.
The stakeholders later resolved that they would ensure that child marriage and all worst forms of child labour activities in the area were stopped.
They would also properly utilise the knowledge they had acquired to protect the rights and welfare of children and also hand over those who violated the rights of the child to the Police, they pledged.
Chief Inspector Michael Nkekesi, Crime officer of the Gomoa Dawurampong Police Station, reminded the community members that it was a crime to give out a child below 18 years for marriage, explaining that perpetrators were reliable to a term of imprisonment not less than five years.
He urged them to report people who abused children to the Police and other agencies that had been mandated to deal issues on the growth and proper grooming of children.
Mr. Benjamin Noah, the District Social Welfare Officer, urged parents to let their children's education interest them above every other issue.
Nana Kow Akom IV, Obatan of Dawurampong Traditional Councils, who chaired the forum, thanked the NGO for implementing the project in the Region, saying they would organise periodic forums to educate people on the need to end child marriage and other forms of abuses.
GNA