Ghana Does Not Need Many Mining Companies - Bishop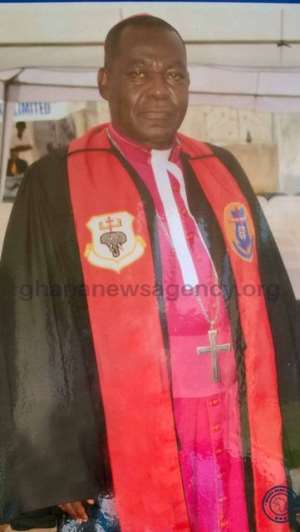 Sunyani, Oct. 1, GNA - The Right Reverend Kofi Asare-Bediako, the out-going Methodist Bishop of Sunyani, has called on the Minerals Commission to limit the number of licenses granted for the mining of gold and other minerals in the country.
As a matter of national policy, he said, there is the need to the number of licenses in the country as their plurality is not helping the nation.
Speaking in an interview with the Ghana News Agency in Sunyani, Rt. Rev. Asare-Bediako said Ghana is not that a big country to have that number of mining companies operating legally.
Rt. Rev. Asare-Bediako said highly socio-economically-advanced country like the United States of America had oil reserves projected for the next 100-200 years and beyond and we need to use this to inform our policy making in the minerals sector.
That is one of the sustainable ways the nation should be developed to guarantee its future prosperity in the interest of today's generation and those yet unborn, he added.
GNA
By Nana Osei Kyeretwie, GNA