'It's Our Responsibility To Ensure Religious Tolerance And Harmony'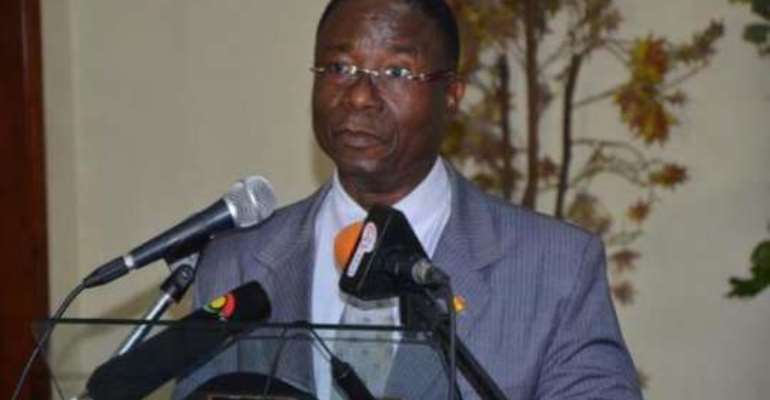 Kumasi, Sept 29, GNA - A mosque built at the Kumasi Central Police Station, has been inaugurated with a call to Muslims, who would be worshipping there to overcome intolerance and division.
Commissioner of Police (COP) Prosper Agblor, Director General-Welfare, said everybody's religious right to worship should be respected.
He added that there should be no difficulty for followers of the different religious sects to gather and say prayers in the mosque since they were all serving the same God.
The project was funded by Sheikh Mohammed Saeed Usman of the Ikah Foundation.
Its successful completion has ended the situation where many of the Islamic faithful had to walk long distances to say prayers at the military barracks.
COP Agblor said the police service recognized the critical role religion played in the lives of not only the officers and men but their families.
It was against this background that it had been appointing Priests and Imams to respond to their spiritual needs.
He gave the assurance that the service would continue to encourage and support the construction of churches and mosques across the various police stations.
COP Agblor applauded the Very Reverend Police Superintendent Jonas Samuel Aboagye, the officer in-charge of Religious Affairs, Ashanti Regional Police Command, for initiating the project.
The Regional Commander, COP Ken Yeboah, advised worshippers not to do anything that would create image problems for the Islamic region.
He also reminded them to make sure that the place was kept tidy and properly maintained.
The Very Rev Supt Aboagye asked the worshippers not only to pray for themselves but the police service and the nation.
The Regional Chief Imam, Sheikh Abdul-Mumin Haroun, promised to ensure that they worshipped in peace and complete harmony.