Boniface Saddique Outlines Vision To Address Challenges In Zongos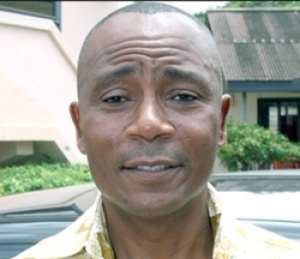 Boniface Abubakar Saddique
The Minister for Inner-City and Zongo Development, Alhaji Boniface Abubakar Saddique, has said his outfit will prioritize five programme areas under the Zongo development fund to deal with vulnerabilities in the Zongo communities in Ghana.
According to Alhaji Saddique, the priority areas which form part of their 2017 action plan, will address the current state of Zongos which are challenged with poverty, illiteracy and high levels of social and economic vulnerabilities.
He disclosed this during a nationwide stakeholder consultation on the finalization of the Zongo Development Fund Bill in Bawku and Bolgatanga in the Upper East Region.
The participants drawn from various Zongo communities in the region, made inputs towards the finalization of the Zongo Development Fund Bill.
Alhaji Saddique said the initiative, which was the first of its kind in Africa, will improve significantly the standard of livelihoods in the Zongos when the Bill is finally drafted and passed into law by parliament this year.
"The mission of the ministry is to coordinate, collaborate and facilitate critical interventions through affirmative action that progressively addresses economic and infrastructure deficits, and promote socio-economic development of the Inner City and Zongo communities."
"The Zongo Development Fund Bill when passed into law, will provide financial resources for core programme areas such as Education, Health, Sanitation, Business development, Infrastructure and Cultural promotion."
Alhaji Saddique reiterated that, his ministry will work in synergy with the Metropolitan, Municipal and District Assemblies to ensure that, the projects are well targeted at the intended beneficiaries.
"Some of the priority projects in the 2017 Action plan include access road improvement, alley paving, tertiary drainage construction, solid and liquid waste management, neighborhood greening, educational and scholarship support, primary health care facilities, vocational skill training and business incubation, as well as business development support in terms of credit, training and basic tools and service facilitation.
Other focus areas for the first year are local economic development infrastructure, such as markets and technology hubs, documentation of Inner City and Zongos heritage, cuisine promotion, built heritage listing and convening inter-faith and tribal dialogues." Alhaji Saddique cautioned that, the fund will not be a conduit for corruption, but will address the needs of residents in the Zongos and Inner Cities irrespective of their political and religious affiliations.
-Citifmonline