AASU Commends President Akufo-Addo For Urging African Leaders To Be Fully In Charge Of The Policies And Funding Of Education On The Continent
Release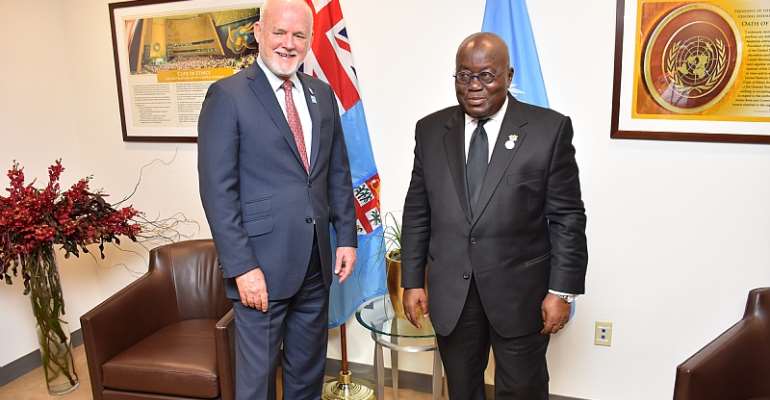 At the just ended 14th General Conference and Golden Jubilee Anniversary of the Association of African Universities (AAU) held in Accra from the 5th to 8th June 2017, President Nana Addo Dankwa Akufo-Addo has stated that African governments should not rely on the World Bank and other Institutions to decide on the choices they have to make concerning policies and the funding of education on the continent.
Indeed for Africa to achieve sustainable development, the continent must adopt educational systems in conformity with its realities and needs. Unfortunately Africa is still operating the colonial educational systems designed to respond to the needs of the former colonizers. The so much needed educational reforms have not taken place since the independence of our countries. As a result the continent continues, in reality, to be the producers of raw materials and human resources for the development of others.
There is no gainsaying that no nation can develop without ensuring that its educational curriculums are relevant to the needs of the job market and its overall advancement; and that education is accessible to the majority of its citizenry.
Since its inception, the All Africa Students Union (AASU) has been advocating for genuine reforms and democratization of education in Africa. Considering that education is a backbone of sustainable development, AASU's slogan has been- Education a right, not a privilege. It is high time for Africa to break the shackles of colonialism through adhering to educational systems own by Africans for the continent's development. African leaders must collectively, as a matter of necessity, resist the diktats of the World Bank and other Institutions as far as the policies and funding of education are concerned. The perpetuation of domination and exploitation of African resources, through imposed educational systems, must end.
The bottommost reality, in overcoming this situation, is the unity of African countries in order to face the numerous challenges confronting our continent. African countries, as they stand, are too weak to confront the cruel realities of this world dominated by powerful and unscrupulous groups. It is only as a determined and committed group with one vision and one voice that Africa will be respected and has a say in world affairs.
In this endeavor, AASU lauds the efforts of President Akufo-Addo for deciding to pay unprecedented state visits to all West African countries in order to stimulate cooperation and integration in the sub-region- the only way to break the sufferings of our people and foster economic and social development.
All for genuine reform and democratization of education in Africa!
Down with artificial borders!
All for African Unity!
Signed:
Peter Kwasi KODJIE
Secretary General
All-Africa Students Union (AASU)