Deputy Information Minister inaugurates GRASAG-USA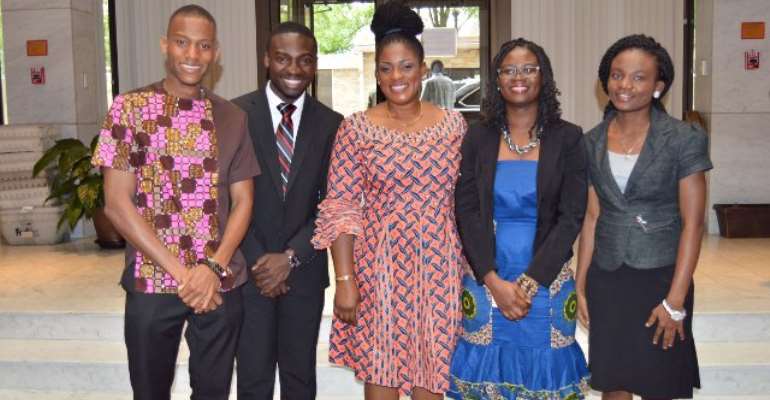 The United States branch of the Graduate Students' Association of Ghana (GRASAG) has been officially inaugurated.
The group was launched at the Forecourt of the Ghana Embassy in Washington DC last week by the Deputy Information Minister, Ama Dokua Asiamah Agyei.
Presenting a statement on behalf of the Education Minister, Matthew Opoku Prempeh, the Deputy Information Minister registered grave concerns about incidents of brain drain in Ghana.
The country must benefit from your studies, she said, urging the youth to learn to put their expertise at the disposal of the country for its development.
Ama Dokua Asiamah Agyei also implored the youth to be professional in whatever they do abroad since that plays a role in the kind of work they find themselves in.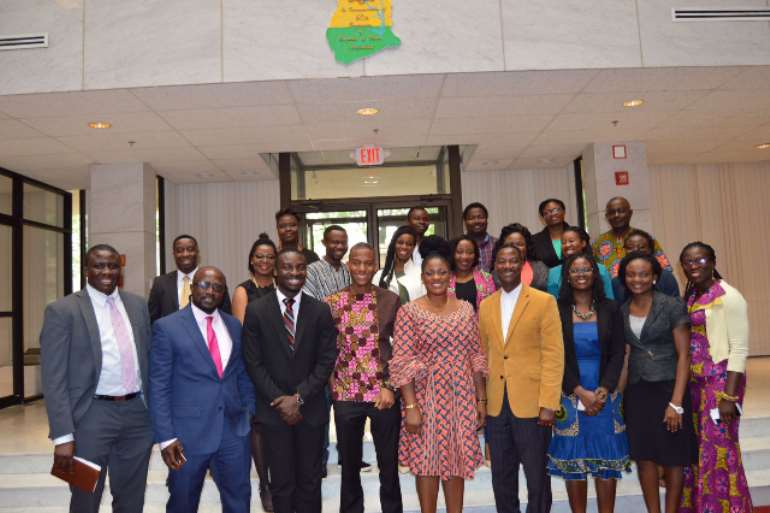 A cross section of attendants at the ceremony
The Acting Head of Ghana's US Embassy E. B Asare Asiedu also used the occasion to administer the oath of office to the newly elected executives of the Association.
The executives sworn in are; President Jojo France-Mensah, Vice-President Priscilla Mansah Codjoe, Secretary Salim Nuhu Ahmed, and Treasurer Anthony Twumasi.
The incoming President, Mr France-Mensah said the Association will liaise with the Embassy to ensure that Ghanaian students go home after their studies.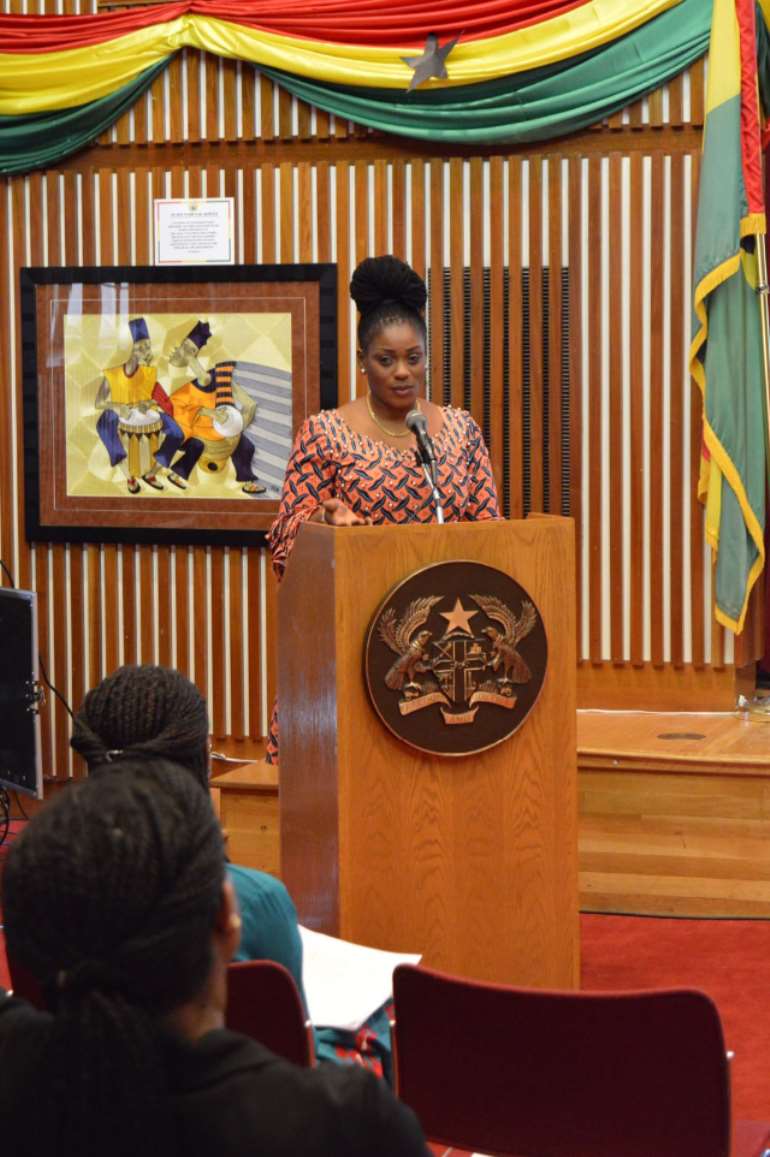 Deputy Information Minister, Ama Dokua Asiamah Agyei
"Our training abroad should not only benefit us as individuals. Our intellect and experiences should benefit our country as well. We are aware of the many challenges confronting our beloved country [but] moving forward, we hope to use our voice in advocacy and our skills in creating solutions to the numerous challenges bedeviling our nation," he said.
He was emphatic that they will not just be "another voice but the voice of reason."
The first President of GRASAG-USA, Juliet Ohemeng-Ntiamoah used the opportunity to touch on the successes and challenges of Ghanaian students in the United States.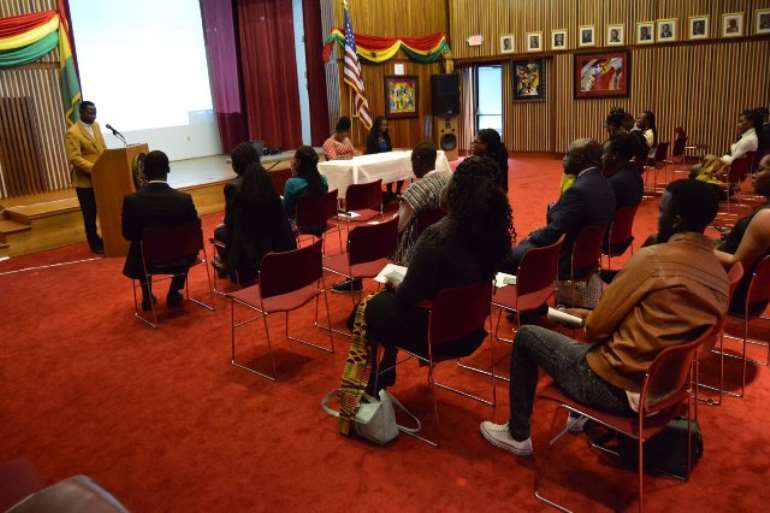 In a speech she charged the Association to prioritise key areas such as Academic and Professional Development, Research and Advocacy, Education and Outreach -focus on prospective students, Finance Strategy and Student Welfare.
Some eminent Ghanaian professionals who were present at the event also shared their individual experiences with the gathering. They include President of KNUST Alumni in North America, Dr Yao Ababio, President of Global Geotechnical Consults, Janis Bediako and Business Analyst James Grant Money.
The rest include, World Bank consultant, Leslie Mills and Architect and CEO of Design 233, Korantemaa Larbi.
GRASAG-USA announced its preparedness to improve on its welfare, urging its members to expect many good things from its new executive team and supporting committees.
The Association thanked the Ghana Embassy in Washington DC for its work to improve the welfare of students in the US.
Story by Ghana | Myjoyonline.com | AKABP