There is need for sex education for adolescence - Lecturer
News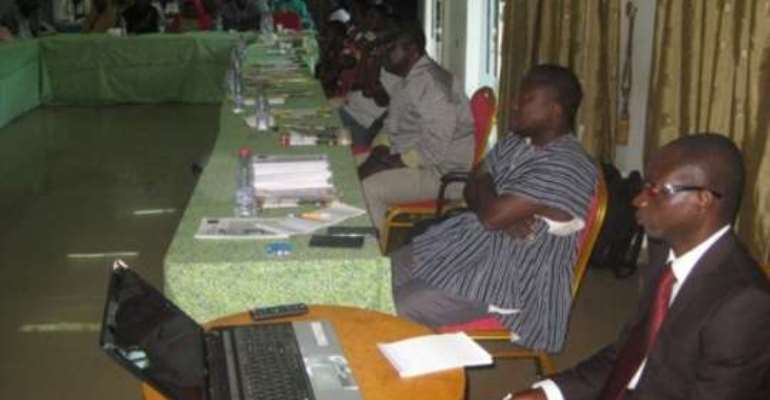 Tamale, June 7, GNA - Professor Akwasi Kumi-Kyereme, a lecturer at the University of Cape Coast on Tuesday called for a comprehensive sexual and reproductive health (SRH) education to ensure healthy sexual and reproductive lives of adolescents.
He said sex education must include accurate information on a range of age-appropriate topics that should be participatory to foster knowledge, attitudes, values and practical skills to enable adolescents to develop positive views of their sexuality.
Prof Kumi-Kyereme made the call in Tamale during the dissemination of a study on Sexual and Reproductive Health Education forum organised by Guttmacher Institute in collaboration with the University of Cape Coast.
He said about 50 per cent of adolescents still engage in early sex across the country despite education.
He stated that 27 per cent of males and 23 per cent of females from 15 to 17 years have already had sex before the time of survey.
The forum held in Tamale was to inform policy and practice on the teaching of topics on sexual reproductive health in senior high schools (SHS) in selected regions in the country which includes: Greater Accra, Northern and Brong- Ahafo.
He said some of the adolescents likely started having sex before they were taught the skills and knowledge they need to practice safe sex and also lead on healthy sexual and reproductive lives in their schools.
He recommended that stakeholders need to provide the adolescents with accurate information on SRH early in the schools to reduce sexual initiation.
Prof Kumi-Kyereme said in the SHS, SRH education topics should be put in core subjects or made as stand-alone topics in schools to early sex among the adolescents.
Madam Joana Nerquaye-Tetteh, Private Consultant to Guttmacher Institute called on NGOs, parents, school heads, community leaders and religious leaders to assist stakeholders by explaining and sensationalising sexuality among adolescents in their community.
She said there was need to improve training and support for teachers to a comprehensive education on sexuality.
Guttmacher Institute is an American based NGO that researches on Reproductive Health Policy globally. GNA
By Comfort Sena Fetrie/Rosemary Wayo, GNA