Go'vt will eliminate Kwahu normadic herdsmen menace - Abetifi MP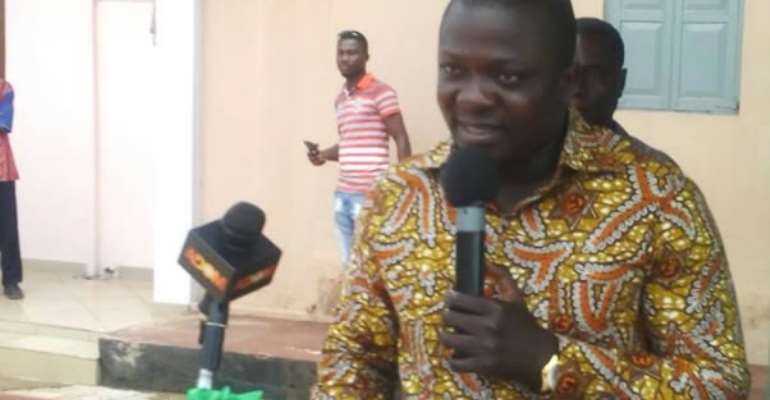 Abetifi MP Bryan Acheampong has assured communities in the Kwahu area, government will address the menace posed by nomadic herdsmen.
The herdsmen leave a trail of wanton destruction to farms in search of foilage for their cattle. They have been accused of deliberately setting fire to farms, rape and other criminal activities to secure their investments.
The MP who is also a minister of state at the presidency expressed government's concern about protecting lives and properties of residents.
According to him, it is in the interest of government to rid the area of the herdsmen because they could pose a threat to a government policy to encourange 'Planting for Food and Jobs'.
The government is therefore putting together a plan to deal with nomadic threats to agriculture.
The Abetifi MP gave the assurance when he presented five tractors, fertilizers, Wallenstein booth, spraying machines, insecticides and other farming inputs and equipments for farmers.
At a ceremony held in Abetifi, Mr. Bryan Acheampong hinted that, government has already secure over 600 hectares in the Kwahu Abetifi area for the planting for food policy which aims at commercializing farming.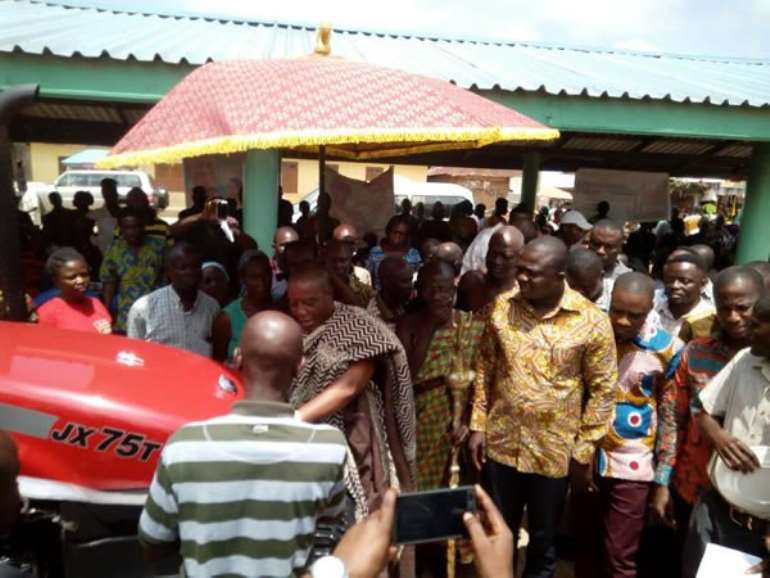 According to him, he has also decided to support peasant farmers in the Abetifi constituency who have small acres of land and may not be able to benefit from the planting for the food project.
He said the constituency has been zoned into five areas where the tractors will be operating.
The tractors will be stationed at Beposo, Tafo/Ankomah/Miaso/Oframase zone, Akwasihu/Simpoa, Abene/Dwrebiase zone and finally at Tafo/Suminakese zone.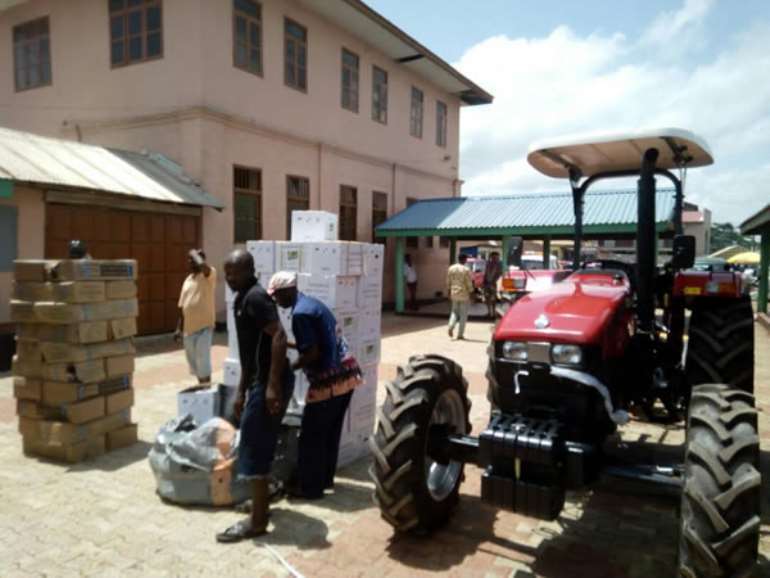 The locations will help extend farming services, like clearing lands, to the peasant farmers.
Mr. Bryan Acheampong was hopeful the tractors will help farmers to plough their farmlands in time to plant.
He indicated that, he will facilitate the establishment of what will become Ghana's biggest poultry farm at Abetifi to help create jobs for the people of Kwahu.
The legislator was optimistic that, a canned tomatoes and tiger nut factory will also be established latest by 2018 in the Abetifi constituency.
Abetifihene Acheamfour Asiedu Agyemang III was overwhelmed by the MPs veal to develop the Abetifi constituency.