Abibiman Foundation Respond To Trump Pulling Out From The Paris Agreement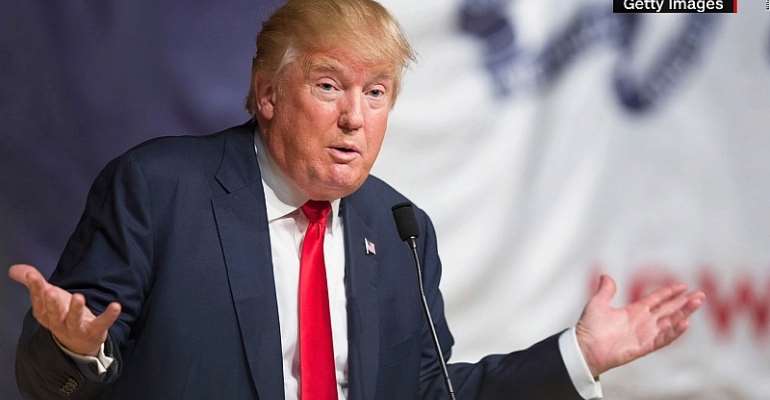 The historic agreement that pursue all efforts to limit global temperature increase to 1.5°C the move by Donald Trump to pull the United States out of the Paris Climate Agreement is a grave moral and environmental injustice and have failed to show leadership. His decision is a clear sign of his continued support of the fossil fuel industry which is a directly threatens to human health and planet.
The Paris Agreement is the world's collective response to tackling climate change. The science, and the people, all agree that the fossil fuel days are over now let phase out subsidies for the fossil fuel industry while guarding against adverse impacts and promote community-based decentralized renewable energy systems.
President Donald Trump must show political will and commit resources towards promote scientific and traditional knowledge for understanding the social and environmental costs and impacts of human activities and Commit to carbon emission reductions and provide new, adequate, predictable, and appropriate climate finance that contributed by countries from public resources on the basis of historical responsibility for climate change, and address the needs of those most affected, including for adaptation and mitigation
In Ghana we need technologies for eco-efficiency and work toward elimination of waste; build infrastructure and mechanisms to reduce, recycle and reuse waste; and redesign products to ensure durability and optimum.
With a strong action from world leaders we can scale up renewable energy and mitigation approaches that promote energy efficiency by cutting fossil fuel.
Pulling out of Paris would make it harder for local community to reach a safer and more prosperous future, it is time we hold our leaders accountable for their promises.
PULLING OUT OF THE PARIS AGREEMENT WE ARE DISAPPOINTED AND IT IS A GRAVE MORAL AND ENVIRONMENTAL INJUSTICE.
Any further information contact. Abibiman Foundation on Tel: 0244023651 Email: [email protected] , www.abibimanfoundation.org
By Kenneth Nana Amoateng (Mr.)
P. O. Box BT1 – Tema
Email: [email protected]