31 May 2017
|
Editorial
Swords Crossed Galamsey War Begins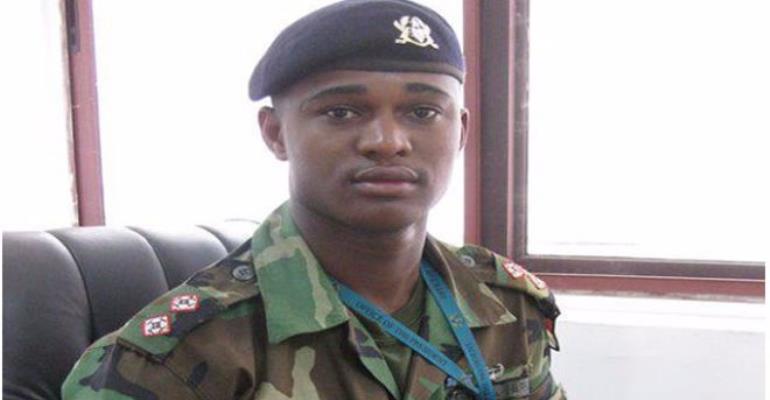 The murder of Captain Maxwell Mahama has expectedly shaken the nation. We are lost for words in expressing our shock and disappointment in the behaviour of some Ghanaians in recent times.
Many persons have lost their lives under circumstances defying logic. The stupidity of lynching has never been clearer. For those who believe in the theory that the Captain was murdered because of mistaken identity, let them make do with the foregone.
Although we doubt this theory, we wish to state that it is dangerous to allow lynching to become part of our culture. There have been instances when innocent persons were murdered just because somebody regarded them as robbers.
Visitors arriving in a town for the first time and unable to locate their final destinations could be regarded as robbers, especially in the aftermath of a fresh robbery, and descended upon.
The civilized thing to do when a person is suspected to be a robber is to manage to overcome him where possible, and hand him over to the police. In extreme circumstances such as when under an attack, the dynamics are certainly different and the reaction should vary for sure.
Coming to the heartbreaking story of Captain Mahama, we can vouch that he was murdered because he was commanding a detachment of soldiers engaged in the galamsey war.
President Akufo-Addo has served notice already that soldiers are going to fight this necessary war. The gruesome murder of the Captain should serve as an appropriate crossing of swords by the galamsey players with the rest of us. To be forewarned is to be forearmed and we call on civilized Ghanaians to regard all galamsey operatives and their foreign associates as enemies who should be exposed and demobilized with all the means at our disposal. Anything short of this would be shooting ourselves in the foot – something we cannot afford to do now. Our environment and therefore, lives, are under threat.
We are at war with these wicked and heartless persons who would kill just so they can continue to rape our environment.
The murder of this young officer with lots of promise should be avenged by a ruthless attack on all galamsey sites. The best tribute that we can pay for his soul is to stamp out galamsey.
Let all security agencies engaged in the galamsey war understand that they are fighting a ruthless group who would kill them if they lose their guards. All persons going on such operations should arm themselves to the teeth especially since the engagement is without clearly marked frontiers.
We appreciate very much the anger and frustration of soldiers who would rather they are allowed to march on Denkyira Oboase. Even as we understand their anguish and stand with them shoulder to shoulder, we would ask that they allow the rule of law to dwarf emotions. Under such circumstances we should not lose our thinking caps as this could set a very dangerous precedence.
The assemblyman has a case to answer – his narration leaving lots of gaps. Having been called by a woman about a man armed with a pistol and he rushing there sounds interesting and rich. Upon arrival the deceased trained the weapon on him as he fled the scene to report to the Police. When the law enforcement agents arrived he had been lynched. Cock-and-bullish we dare say. For a small town such as the one under review, the Commander of a platoon of soldiers having been in town for three weeks should be known to the assemblyman for sure.