15 May 2017
|
Religion
Encounter Moment Series With FF Garr: 'The PROMISE'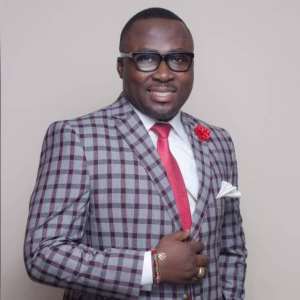 God mercifully overlooked Israel's immature mistakes, and solved their problem. God definitely had a plan to feed them in the wilderness. Jeremiah 29:11 NIV "For I know the plans I have for you," declares the Lord, "plans to prosper you and not to harm you, plans to give you hope and a future." Israel was supposed to seek God in faith for His plan, but they rather complained because of unbelief.
Nevertheless God promised to rain food down from heaven for them. Exodus 16:6-7 NIV "So Moses and Aaron said to all the Israelites, "In the evening you will know that it was the Lord who brought you out of Egypt, and in the morning you will see the glory of the Lord, because he has heard your grumbling against him.
Who are we, that you should grumble against us?" Moses and Aaron pointed out to Israel, that they were dealing with God, and not just with the two of them. They told the Israelites, that they had actually been murmuring against God.
Exodus 16:8 NIV "Moses also said, "You will know that it was the Lord when he gives you meat to eat in the evening and all the bread you want in the morning, because he has heard your grumbling against him. Who are we? You are not grumbling against us, but against the Lord."
We can unintentionally do things that affect the Lord, both good and bad. Matthew 25:40 NIV "The King will reply, 'Truly I tell you, whatever you did for one of the least of these brothers and sisters of mine, you did for me.'" May you have great spiritual awareness.
May you be able to please God in all things. May your thoughts and actions find favour in God's sight, in Jesus' name.
About The Author
The Writer, Prophet Dr. FF Garr, is the Senior Pastor of Christ Power Encounter International Ministry (CPEIM) also known, as Encounter Chapel. It is a prophetic and bible expository church headquartered in Ghana and located at No 1 Waterfront, Off the Mallam-Kasoa Highway between Broadcasting Junction and the Toll Both Accra, Ghana.
It is a church that throbs with a passion to raise sound and strong Christians who live the Word of God and work the works of God.
CPEIM, was incorporated under the laws of Ghana in the year 2007. CPEIM is governed by a board of trustees, council members, a strong pastoral team and headed by the Senior Pastor – Prophet F F Garr Snr.
With a strong prophetic mantle, CPEIM believes in the ability of the power of God to liberate people from centuries-old curses and strongholds that manifest in spiritual marriages, recurring sicknesses, stagnation/ setbacks in life, etc. We advocate the believer's responsibility of walking and living righteous and holy lives in order to maintain God's deliverance.
With an equally strong bible expository mantle; CPEIM believes in building Christians who are sound in biblical doctrine and strong in faith. CPEIM believes in raising vessels that are fully equipped to work the works of God in the end times.
Contact:
Facebook: Encounter Chapel International
+233 303 977 307
+233 302 854 922