State Housing Gets New MD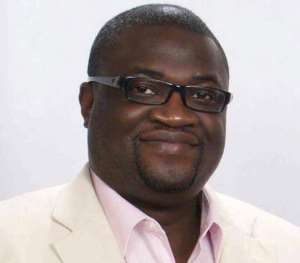 President Akufo-Addo continues to make appointments to key state institutions and agencies four months after taking office.
Latest is the appointment of Kwabena Ampofo Appiah and Roni Kwasi Nicol as Managing Director and Deputy Managing Director of the struggling State Housing Company (SHC).
An appointment dated May 10, 2017 addressed to the Minister of Finance and signed by Secretary to the President, Nana Bediatuo Asante said "The President has nominated Mr Kwabena Ampofo Appiah and Roni Nicol for appointment as Managing Director and Deputy Managing Director respectively, of State Housing Company Limited."
He therefore instructed the Minister to take the necessary steps to regularize their appointments and copied the letter to the Vice President and the Chief of Staff.
With their years of experience in the housing and estate industry, the two are expected to turn around the fortunes of the State Housing Company which is almost on its knees due to what workers there attribute to poor management and lack of initiative on the part of the previous management.
Background
Until his appointment as MD of the company, Kwabena Ampofo Appiah, famously known among his peers and friends as Vyrus was the Customer Support and Operations Manager of U.S company, Fannie Mae (Fortune 500) Washington, D.C.
He was recruited to help implement and manage the U.S. Department of the Treasury & the U.S Department of Housing and Urban Development Making Homes Affordable program.
Part of his duties included but not limited to managing an annual portfolio of $9billion, managing strategic development of emerging customer relationships and territory expert for emerging customers and articulating broad business plan goals and ensured alignment with the United States government.
He also managed lender engagement and support affordable lending initiatives while monitoring and assuring compliance with all policies, procedures and delegations as required by law and actively participating on special project teams to inform corporate strategy.
He holds a Masters Degree in Public Administration from the University of Baltimore, a Bachelors of Arts, Law and Sociology from the Kwame Nkrumah University of Science & Technology and a Higher National Diploma in Marketing from the Kumasi Polytechnic.
Kwabena Appiah as many who knows him prefer to call him was a member of the committee on infrastructure that drafted the NPP's 2016 elections manifesto and was one of the brains who formed the NPP Loyal Ladies, Volta 4 Change 2016, Teachers Coalition for Good Governance, Concerned Ghanaians, Patients First and Vision Company.
His appointment thus came as no surprise to many who knew him with messages of congratulations pouring on social media, especially Facebook.
By Charles Takyi-Boadu, Presidential Correspondent