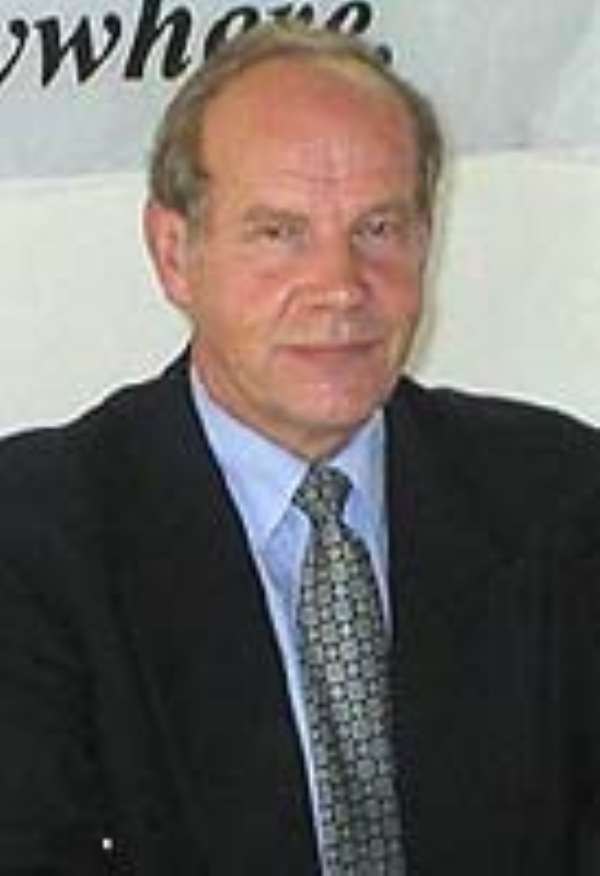 The Chief Executive Officer of Ghana Telecom (GT) Mr. Oystein Bjorge has said that a total of US$500 million have so far been invested into the company for the past four years that Telenor has been in control of the management of the company.
In an interview with Business Chronicle, the CEO said to fulfill its promise to the government, the company was rolling out its mobile network. He said the second, third and fourth quarters would see the building of new cell sites. "We would cover most part of Ghana by the end of the year."
With the fixed network, he said GT would open up new access network in various parts of the country, adding that the fixed cell telephony was moving very fast.
Commenting on media reports that international calls are not captured by the switches at GT, he said it was not all that big as heard. The switches record calls and they are captured in a call data record. "They are usually 100% reliable; however some of the switches are old and can not capture all the calls." We have to carry the tape from the switches to Accra for billing and back and something may get missing during transactions like this." Mr. Bjorge revealed to the Business Chronicle that all old switches at the company would be replaced before the middle of next year.
He said the whole of the country would be connected to the internet. Currently, internet connectivity is about 50% of the country. To have a good internet facility, the CEO said broad band connectivity is needed.
According to him, the Broad Band 4U services which are available at Cantonment and Accra North, would soon be accessed in Tema, Dansoman, Achimota, Takoradi, Kumasi, Koforidua, Tamale among other places. GT would cover the whole of the country by the end of 2006, he said.
Mr. Bjorge said terminals, which are supported by the mobile network, would also be introduced very soon. He said GT would introduce a much easier repaid system on the fixed network, thus generating less telephone bills.