5 March 2017
|
Press Statement
Boycott Mawarko Restaurant!!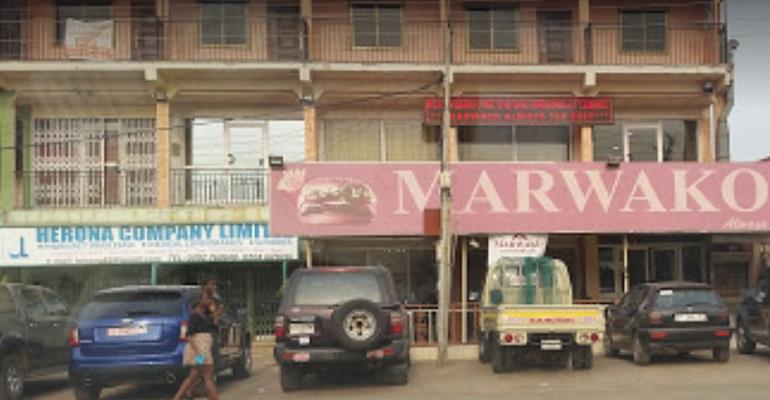 There's been some interesting developments these past days and the latest that intrigued GAG is the recent Mawarko incident that by now every Ghanaian must have heard of it. A case involving a Ghanaian worker of the restaurant and its Lebanese supervisor.
To put it into proper perspective, it's a very sad and an unfortunate issue that dwells within the confine of civil rights and assault cases. Not delving much into the merits and demerits of the case, GAG wishes to put it in plain words without mincing words that the innocent Ghanaian lady on the receiving end of this heinous act needs justice and it's upon us as Ghanaians to help achieve her purpose.
This isn't the first time a Ghanaian(s) citizen(s) has suffered from this inhumane act, that every Ghanaian will attest to but can't point to a single case of justice. The problem now isn't the act because we've witnessed it several times without number but it's to do with justice to the act and curtailing of it.
This is a civil right and an assault issue that need the attention of the various institutions of the state in charge to step in.
Why should a Ghanaian citizen irrespective of his/her ethnic, religious and political difference in their own land play second fiddle to a foreigner? Should we cloud our faces in the name of 'hospitality' to make foreigners go scot free when they infringe and abuse indigenes?
Ghana as known to the world welcomes all manner of nationals and I think it's being the case that some nationals are taking our kindness and loving gesture to be our weakness. This mentality of such nationals must STOP and it should be NOW!
GAG wants to confirm and associate itself with calls by a section of Ghanaians to boycott the patronage of Mawarko restaurant until justice is served and must be served right. It's high time we put the interest and welfare of citizens above all as a country. Hence government officials, the police and human rights advocates must step in to put this situation into proper perspective and put in strong measures and authority to curtail such acts.
The laws of Ghana must work and must work to protect the citizens first above all manner is people as a common practice in other countries in the world. This unpleasant act calls for sanctions and must be urgent. Let's join hands as citizens and call on the authorities to bring a permanent halt to these kinds of abuses. Attaining 60 years as a nation is a great feat and must reflect in our acts, mindset, commitment and love for the citizenry. It's not in vain that our motto says "freedom and justice". Yes, and it's freedom from oppressors rule and justice for inhumane, wrong and unsavoury acts. Let's stand up for our rights and put the citizen first.
Let's demand justice for the innocent lady.
#DemandJusticeForMawarkoGhanaianStuff
*GAG®*- Selfless service for God and Country.