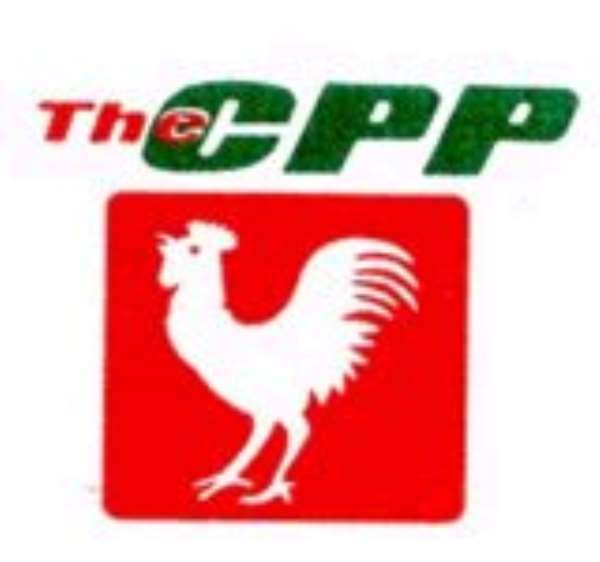 The simmering disquiet in the Convention People's Party (CPP) over the purported inauguration of a twenty-two member Finance Committee of the party without the consideration and approval of the party's National Executive Committee (NEC) is threatening to boil over, particularly over the membership of the Finance Committee.
Party insiders who spoke to The Lens on strict conditions of anonymity are beside themselves over the inclusion of Mr. Abel Edusei, whom they described as "a CIA agent" on the Finance Committee of the party.
One highly placed member of the CPP, seething with rage, told The Lens that "Osagyefo must be turning in his grave, seeing us today virtually delivering the party that he sacrificed everything to build from scratch into the hands of the CIA. I can't for the life of me understand why anybody would want to include someone as tainted as Abel Edusei with dealings with the CIA on any committee of a party that stands against all forms of neo-colonialism and imperialism, not to talk of such a key committee as the Finance Committee."
"It is now clear why the Chairman of the party is refusing to convene a NEC meeting to discuss this and other committees. They know that the majority of us would kick against the appointment of these agents of imperialism and neo-colonialism that they are appointing to these committees," another source said.
Mr. Edusei however denies being a member of any committee of the CPP. In a rather short telephone conversation with the editor of this paper, which conversation was abruptly truncated by Mr. Edusei, he told The Lens, "I am not a member of any committee of the CPP, check your facts." When he was told that the telephone call to him was to do precisely what he was suggesting, check the facts, he abruptly terminated the conversation.
Meanwhile The Lens has sighted minutes of a meeting of the Finance Committee, held at the party's headquarters on Friday, 11th March 2005, in which Mr. Abel Edusei is recorded as being present as a member.
Mr. Abel Edusei was one of the eight persons whom the American government impliedly conceded were CIA operatives spying on their own country for the CIA. To prevent his prosecution in Ghana, the American government negotiated with the PNDC to have him and the seven others sent to America in return for the release of Michael Soussoudis who had also been arrested in the US for spying against the US for Ghana.
Mr. Edusei is now the CEO of Ghana Procurement Agency (GNPA), where he is alleged to have used his influence to grant a credit facility worth several millions of cedis to a married woman with whom the then Deputy Minister of Interior, Thomas Broni, was having an extra-marital affair.