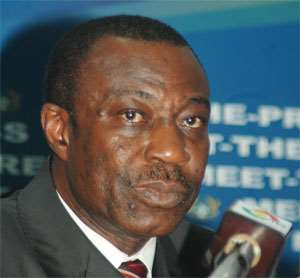 Did I read that Hon. Dr Anthony Osei Akoto was going to seek clarification about what his new portfolio entails? Fine. Honourable, do so. I also would wish you could consider my points below and find a way of chipping them into your job description if need be. It will be a novelty and will make your office very visible.
I suggest that the Ministry should;
coordinate and harmoinise Projects at the national, regional, local levels
monitor Projects in the country to see whether they are aligned to national development objectives
keep records of all project funds, logistics and others. You cannot believe the amount of money coming into this country by way of projects. Yet our lives remain at ground zero. If NPP could do this for us, Ghanaians will see clearly that we do not have to be poor. The resources are available but the leakages are simply too much. So if we are to design the next project we will see how it dovetails into the priority needs of the people on the ground.
be a clearing house for future projects
determine policy impacts in real terms; not the old fashioned public administration format which is more or less superficial. We don't' want things like number of goods procured or events organized or number of infrastructure built. We want real impact on the peoples' lives and prosperity. For example, has the project reduced incidence of diseases, how many people have been housed, how many times are people eating in a day and what kind of food, has it changed behavior patterns and to what extent, etc?
But there will be challenges because your position will surely move your activities across other ministries and can you be assured you will have the needed cooperation and support from your colleague Ministers? That is why perhaps the Senior Minister, Vice Prez or the Prez must have oversight responsibility to get things done. Results matter.